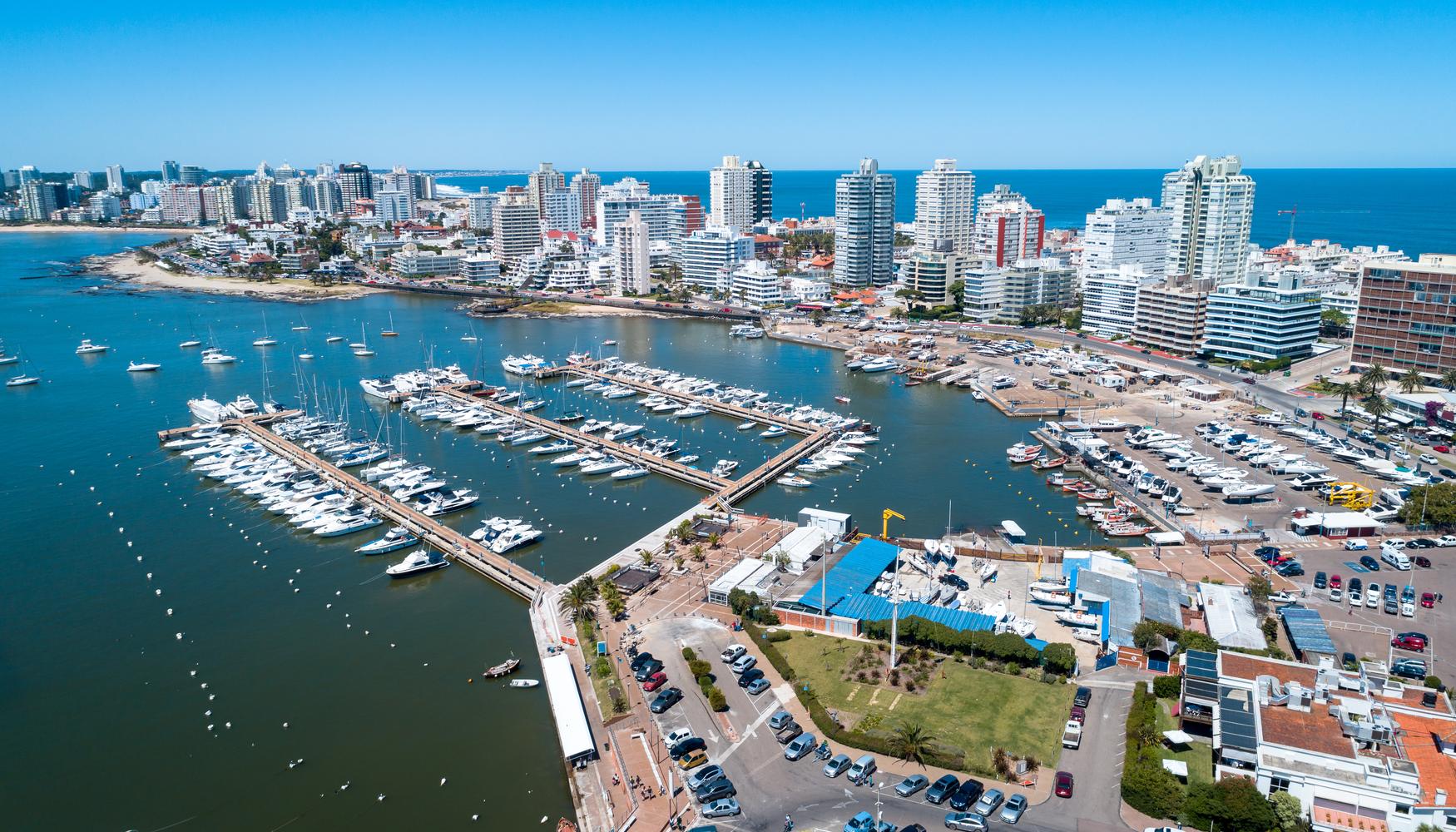 Car rental locations in Uruguay
Car rental directory
Sunnycars car rental locations in Uruguay

12 Locations See all locations

Treinta y Tres Orientales 3162, Fray Bentos, RN

Punta del Este APT, Punta del Este, MA

Calle 31 Gorlero y 20, Punta del Este, MA

Gorleo Y Calle 23, Punta del Este, MA

Carrasco Internat. Airport, Montevideo, MO

Guipuzcoa 404, Montevideo, MO

Boulevard Artigas 1875, Montevideo, MO

Montevideo Port, Montevideo, MO

Calle Colonia 2222, Montevideo, MO

Roosevelt/Manuel DLOBO L.3,03, Colonia, CO

Avenida Artigas 152, Colonia, CO

Avd. de las Americas y Cno. Carrasco, Ciudad de la Costa, CA

Avis car rental locations in Uruguay

12 Locations See all locations

Colon 260, Mercedes, SO

+598 4532 4794

Leandro Gomez 846, Paysandú, PA

+598 4723 2037

Av 18 de Julio 1227, Fray Bentos, RN

+598 4562 0322

Artigas 567, Durazno, DU

+598 9917 0099

Maldonado, Punta del Este, MA

+598 4244 2020

Calle 31, Punta del Este, MA

+598 4244 2021

Paysandu 881 St, Montevideo, MO

+598 2900 9694

Ruta 101 Km 19.5, Montevideo, MO

+598 2604 0334

Terminal Puerto de Montevideo, Montevideo, MO

+598 2900 9694

25 de Agosto 224, Tacuarembó, TA

+598 4632 0257

Terminal De Omnibus Colonia, Colonia, CO

+598 4522 9842

Ruta Interbalnearia KM 22, Ciudad de la Costa, CA

+598 2683 8383

keddy by Europcar car rental locations in Uruguay

10 Locations See all locations

Ruta 93 Km. 113, Maldonado, Punta Del Este, Punta del Este, MA

Av Artigas 152, Punta del Este, MA

Calle Gorlero Y Calle 30, Punta del Este, MA

+598 4244 5018

Buquebus Arrivals Hall, Rambla August 25, Montevideo, MO

+598 9384 6447

Ruta 101 km 19,950, Ciudad de la Costa, Montevideo, MO

Boulevard Artigas 1927, Montevideo, MO

Calle Victor Solino , Parking Pta Carretas Shopping, Montevideo, MO

Colonia 2222, Montevideo, MO

+598 2400 0006

Avenida Artigas 152, Colonia, CO

Avd.de Las Americas Y Cno.carrasco, Rotonda Aeropuerto Viejo, Ciudad de la Costa, CA

+598 2604 1433

Europcar car rental locations in Uruguay

9 Locations See all locations

Gorlero 1035 Entre Calle 32 Y Calle31, Punta del Este, MA

+598 4244 5018

Gorleo Y Calle 23, Punta del Este, MA

+598 4244 5018

Punta Del Este Airport, Punta del Este, MA

+598 4255 9696

Buquebus Arrivals HallRambla August 25, 1825, Montevideo, MO

+598 9384 6447

Carrasco International AirportRoute 101 Km 19, Montevideo, MO

+598 2604 0350

Calle Victor SolinoParking Pta Carretas Shopping, Montevideo, MO

+598 2710 1468

Calle Colonia 2222, Montevideo, MO

+598 2400 0006

Avd.de Las Americas Y Cno.carrascoRotonda Aeropuerto Viejo, Montevideo, MO

+598 2604 1433

Avenida Artigas 152, Colonia, CO

+598 4522 8454

National car rental locations in Uruguay

8 Locations See all locations

Ruta 93 Km 113Terminal Arribos, Punta del Este, MA

+598 4255 8922

Calle 31 Y Gorlero, Punta del Este, MA

+598 4243 7938

Terminal BuquebusTerminal Arribos, Montevideo, MO

+598 2408 8588

Nicaragua 1144, Montevideo, MO

+598 2924 3225

Ruta Interbainearia Gral LiberEsquina Becus Solar14,mazana63, Montevideo, MO

+598 2681 6863

Terminal Bus Tres CrucesIn Terminal, Montevideo, MO

+598 2408 8588

Av Dr Luis Bonavita 1315Hotel Hilton Garden Inn, Montevideo, MO

+598 2408 8588

Av De Las Americas 4239, Ciudad de la Costa, CA

+598 9500 9209

Hertz car rental locations in Uruguay

8 Locations See all locations

Treinta Y Tres Orientales 3162, Fray Bentos, RN

+598 5622 7770

Ruta 93 Km 122 Local 146, Punta del Este, MA

+598 4255 9032

Calle 31 Y Gorlero, Punta del Este, MA

+598 4248 9775

Ruta 101 Km Loc 115, Montevideo, MO

+598 2604 0006

Guipuzcoa 404, Montevideo, MO

+598 2712 5000

Rambla 25 De Agosta 1925, Montevideo, MO

+598 2915 7225

Ruta 101 Y Ave De Las Americas, Montevideo, MO

Franklin D Roosevelt Esq, Colonia, CO

Alamo car rental locations in Uruguay

8 Locations See all locations

Ruta 93 Km 113Terminal De Arribos, Punta del Este, MA

+598 4255 8922

Calle 31 Y Gorlero, Punta del Este, MA

+598 4243 7938

Terminal BuquebusTerminal Arribos, Montevideo, MO

+598 2408 8588

Nicaragua 1144, Montevideo, MO

+598 2924 3225

Ruta Interbainearia Gral LiberEsquina Becu Solar14,manzana63, Montevideo, MO

+598 2681 6863

Terminal Bus Tres CrucesIn Terminal, Montevideo, MO

+598 2408 8588

Av Dr Luis Bonavita 1315Hotel Hilton Garden Inn, Montevideo, MO

+598 2408 8588

Av De Las Americas 4239, Ciudad de la Costa, CA

+598 9500 9209

Thrifty car rental locations in Uruguay

7 Locations See all locations

Blandegues 520, Salto, SA

+598 1848 8300

31st Between Gorlero And 20th, Punta del Este, MA

3858 Route 101, Km 19, Montevideo, MO

+598 1848 8500

Bulevar Artigas 2966, Montevideo, MO

+598 0971 8488

Rambla 25 De Agosto De 1825, Montevideo, MO

+598 1848 8100

General Flores 172, Colonia, CO

Puerto Franco De Colonia, Loca, Colonia, CO

+598 1848 8200

Puntacar car rental locations in Uruguay

5 Locations See all locations

Bulevar Artigas 101 Esq. Risso, (frente a la Terminal de Omnibus de Punta del Este), Punta del Este, MA

Ruta 93 Km. 113, Maldonado, Punta Del Este, Punta del Este, MA

1383, Cerro Largo, Montevideo, MO

Ruta 101 km 19,950, Ciudad de la Costa, Montevideo, MO

18 De Julio 496 Esq. Rivera, Colonia, Colonia, CO

Localiza car rental locations in Uruguay

5 Locations See all locations

Aeropuerto de Punta del Este Ruta 93 km.113 - CP - Maldonado, Punta Del Este, Punta del Este, MA

29 Las Gaviotas St, Punta del Este, MA

Av Italia 7548 Est. De Serv., Montevideo, MO

Av Paysandu 1521, Montevideo, MO

Montevideo airport, Montevideo, MO

+598 9808 1010

Dollar car rental locations in Uruguay

5 Locations See all locations

Gorlero 961, Punta del Este, MA

+598 1848 8400

Ruta 10 Km 118,500, Punta del Este, MA

+598 4255 9550

Ruta 101 No. 3858 Km 19, Montevideo, MO

+598 2682 8350

Durazno 1390, Esq, Montevideo, MO

+598 2902 7540

Calle Rivera N128 Y Calle 18 D, Colonia, CO

+598 4522 9805

Budget car rental locations in Uruguay

5 Locations See all locations

Arrivals Hall, Punta del Este, MA

+598 9812 2020

Calle 31 Gorlero, Punta del Este, MA

+598 4244 2020

Ruta 101 Kms 19.5, Montevideo, MO

+598 2600 9986

Paysandu 881 Street, Montevideo, MO

+598 2903 0303

Av Roosevelt Y Manuel De Lobo, Colonia, CO

+598 4522 9842
FAQs about renting a car in Uruguay
What is the best rental car company in Uruguay?
Based on ratings and reviews from real users on KAYAK, the best car rental companies in Uruguay are Localiza (10.0, 1 reviews), Avis (7.6, 2261 reviews), and Budget (7.4, 4186 reviews).
How can I find car rentals near me in Uruguay?
Take a look at our extensive car rental location map to find the best rental cars near you.
Popular car rental locations
The rates displayed include all taxes and fees for hire cars for the class listed and were found by KAYAK users in the last 24 hours. Hires are subject to change and may not be available on all hire cars listed or dates of travel. Some hire car providers charge additional fees for other services (GPS, infant car seats, etc.). Please check the hire cars providers' sites.