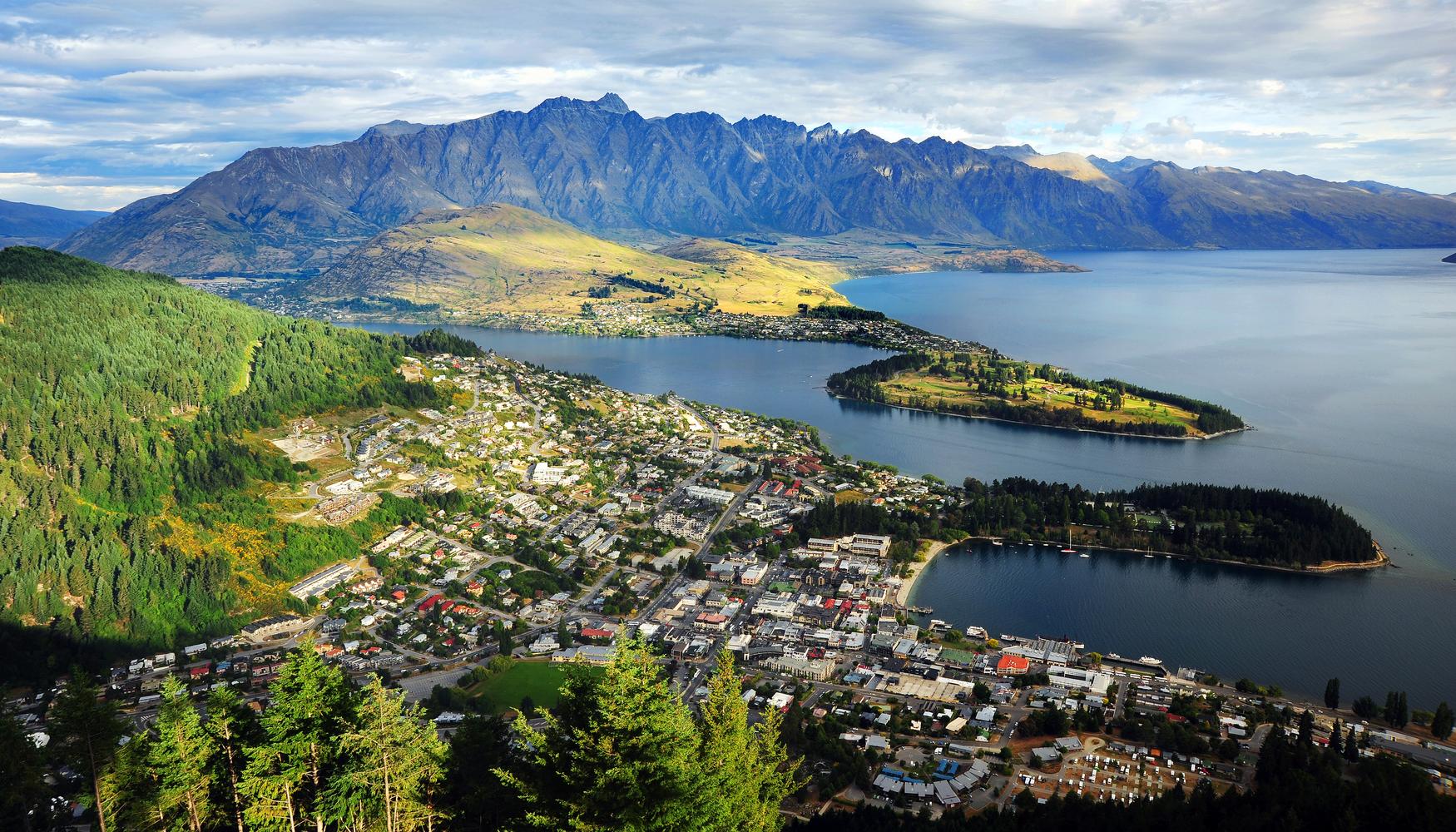 Car rental locations in New Zealand
Car rental directory
Sunnycars car rental locations in New Zealand

57 Locations See all locations

72 McAlister Street, Whakatane, BOP

Aerodrome Road, RD 1, Whakatane, BOP

Kerikeri, NTL

10 Margaret Place, Queenstown, OTA

20 Lucas Place, Queenstown, OTA

20 Lucas Place, Queenstown, OTA

Airport Avenue, Queenstown, OTA

1-7 Earl Street, Queenstown, OTA

Dunedin, OTA

874 Princes Street, Dunedin, OTA

7 Mantapu Drive, Auckland, AUK

73 Shortland Street, Auckland, AUK

37 Northcote Road, Auckland, AUK

154 Victoria Street West, Auckland, AUK

Auckland, AUK

165 Beach Road, Auckland, AUK

3 Joseph Hammond Place, Auckland, AUK

27 Aintree Avenue, Airport Oaks , Auckland Airport, Auckland, AUK

2-16 The Strand, Auckland, AUK

Auckland Street, Picton, MBH

37 Porowini Ave, Whangarei, NTL

Whangarei, NTL

164 Mackay Street, Greymouth, WTC

48-40 Liverpool street, Kawerau, BOP

500 Broadway, Strathmore Park, Wellington, WGN

Stewart Duff Drive, Wellington, WGN

38-44 Hania Street, Wellington, WGN

Stewart Duff Drive, Wellington, WGN

290 Aotea Quay Wellington, Wellington, WGN

13 Jean Batten Street, Wellington, WGN

Airport Road, Whanganui, MWT

192 Guyton Street, Whanganui, MWT

Hamilton, WKO

98 Tristram Street, Hamilton, WKO

Westport, WTC

197 Palmerston Street, Westport, WTC

Nelson, NSN

Blenheim, MBH

167 Middle Renwick Road, Blenheim, MBH

72, Leach Street, New Plymouth, TKI

Napier, HKB

Invercargill, STL

76 Clyde Stret, Invercargill, STL

Palmerston North, MWT

Tauranga, BOP

150 Elizabeth Street, West, Tauranga, BOP

Andrew Mckee Avenue, Manukau Central, AUK

62 Theodosia Street, Timaru, CAN

Falvey Road, R D 4, Timaru, CAN

Rotorua, BOP

Amohau Street, Rotorua, BOP

Taupo, WKO

Airport Drive, Hokitika, WTC

Memorial Avenue, Christchurch, CAN

155 Orchard Road, Christchurch, CAN

150 Kilmore St, Christchurch, CAN

157 Orchard Road - Mustang Park, Christchurch, CAN

Hertz car rental locations in New Zealand

44 Locations See all locations

Aerodrome Rd, Gisborne, GIS

+64 6867 9348

72 Mcalister St, Whakatane, BOP

+64 7308 6155

Whakatane Apt, Whakatane, BOP

+64 7308 6155

Kerikeri Apt, Kerikeri, NTL

+64 9401 6470

1-7 Ears St,st Peters Close, Queenstown, OTA

+64 3442 4106

Airport Avenue, Queenstown, OTA

+64 3442 4106

Dunedin Apt, Dunedin, OTA

+64 3477 7385

874 Princes St, Dunedin, OTA

+64 3477 7385

37 Northcote Road, Auckland, AUK

+64 9418 3742

154 Victoria St West, Auckland, AUK

+64 9367 6350

Auckland Apt, Auckland, AUK

+64 9256 8692

61a Felton Matthew Avenue, Auckland, AUK

+64 9521 6365

Inter Island Ferry Terminal, Picton, MBH

+64 3520 3044

Whangarei Apt, Whangarei, NTL

+64 9438 9790

37 Porowini Ave, Morningside, Whangarei, NTL

+64 9438 9790

2 Chesterfield St, Greymouth, WTC

+64 3768 6618

164 Mackay St, Greymouth, WTC

+64 3768 0196

48-40 Liverpool St, Kawerau, BOP

+64 7323 1051

Inter Island Ferry Terminal, Wellington, WGN

+64 4384 3809

38-44 Hania Street, Wellington, WGN

+64 4384 3809

Wellington Apt, Wellington, WGN

+64 4388 7070

Wanganui Airport, Whanganui, MWT

+64 6348 7624

192 Guyton St, Whanganui, MWT

+64 6348 7624

Hamilton Apt, Hamilton, WKO

+64 7839 4824

98 Tristram St, Hamilton, WKO

+64 7839 4824

197 Palmerston Street, Westport, WTC

+64 3789 7819

Airport Terminal, Westport, WTC

+64 3789 7819

Trent Drive, Nelson, NSN

+64 3547 2299

167 Middle Renwick Rd, Blenheim, MBH

+64 3577 1754

Blenheim Apt, Blenheim, MBH

+64 3577 1754

New Plymouth Apt, New Plymouth, TKI

+64 6755 0700

Napier Apt, Napier, HKB

+64 6835 6169

92 Airport Ave, Invercargill, STL

+64 3218 2837

Palmerston North Apt, Palmerston North, MWT

+64 6357 0921

Tauranga Airport, Tauranga, BOP

+64 7578 9143

150 Elizabeth St, West, Tauranga, BOP

+64 7578 9143

1 Grants Rd, Timaru, CAN

+64 3684 5199

Timaru Apt, Timaru, CAN

+64 3684 5199

1233 Amohau St, Rotorua, BOP

+64 7348 4081

Te Ngae Road, Rotorua, BOP

+64 7348 4081

Taupo Airport, Taupo, WKO

+64 7378 8056

Hokitika Apt, Hokitika, WTC

+64 3768 0196

Christchurch Apt, Christchurch, CAN

+64 3358 6730

Unit 4 150 Kilmore St, Christchurch, CAN

+64 3365 2195

Avis car rental locations in New Zealand

41 Locations See all locations

Terminal Building, Gisborne, GIS

+64 6868 9084

Terminal Building, Kerikeri, NTL

+64 9401 6538

459 Kerikeri Road, Kerikeri, NTL

+64 9401 6538

Terminal Building, Queenstown, OTA

+64 3442 3808

68-70 Stanley Street, Queenstown, OTA

+64 3442 3808

Terminal Building, Dunedin, OTA

+64 3486 2780

97 Moray Place, Dunedin, OTA

+64 3486 2780

17-19 Nelson Street, Auckland, AUK

+64 9379 2650

Terminal Building, Auckland, AUK

+64 9256 8366

63 Arrenway Drive, Unit 6, Auckland, AUK

+64 9443 1501

374 Church Street, Auckland, AUK

+64 9525 7359

Ferry Terminal Building, Picton, MBH

+64 3520 3156

Terminal Building, Whangarei, NTL

+64 9438 2929

23 Hannah St, Whangarei, NTL

+64 9438 2929

Mackay Street, Greymouth, WTC

+64 3768 0902

Terminal Building, Wellington, WGN

+64 4802 1088

25 Dixon Street, Wellington, WGN

+64 4801 8108

Ferry Terminal Building, Wellington, WGN

+64 4801 8108

Airport Road, Whanganui, MWT

+64 6927 6544

11 Purnell St, Whanganui, MWT

+64 6927 6544

35A Annie Huggan Grove, Lower Hutt, WGN

+64 4568 6100

Terminal Building, Hamilton, WKO

+64 7839 4915

4 Vialou Street, Hamilton, WKO

+64 7839 4915

Terminal Building, Nelson, NSN

+64 3547 2727

Terminal Building, Blenheim, MBH

+64 3572 8328

Terminal Building, New Plymouth, TKI

+64 6755 9600

77-79 Gill Street, New Plymouth, TKI

+64 6755 9600

Terminal Building, Napier, HKB

+64 6835 1828

73 Airport Avenue, Invercargill, STL

+64 3218 7019

Terminal Building, Palmerston North, MWT

+64 6357 0168

Terminal Building, Tauranga, BOP

+64 7574 1840

6 Blackburn Road, Manukau Central, AUK

+64 9262 1021

Terminal Building, Timaru, CAN

+64 3688 6240

8 King Street, Timaru, CAN

+64 3688 6240

Terminal Building, Rotorua, BOP

+64 7345 7133

1105 Anzac Memorial Drive, Taupo, WKO

+64 7378 6305

61 Spa Road, Taupo, WKO

+64 7378 6305

Terminal Building, Hokitika, WTC

+64 3768 0902

Terminal Building, Christchurch, CAN

+64 3358 9661

26A Sheffield Crescent, Christchurch, CAN

+64 3357 0167

150 Kilmore Street, Christchurch, CAN

+64 3930 6103

Budget car rental locations in New Zealand

38 Locations See all locations

Terminal Building, Gisborne, GIS

459 Kerikeri Rd, Kerikeri, NTL

Terminal Building, Kerikeri, NTL

Terminal Building, Queenstown, OTA

68-70 Stanley St, Queenstown, OTA

Terminal Building, Dunedin, OTA

97 Moray Place, Dunedin, OTA

Terminal Building, Auckland, AUK

206 Victoria Street West, Auckland, AUK

+64 9976 2270

374 Church St, Auckland, AUK

Unit 6, 63 Arrenway Dr, Auckland, AUK

6 Blackburn Rd, Auckland, AUK

Picton Ferry Terminal, Picton, MBH

Terminal Building, Whangarei, NTL

23 Hannah St, Whangarei, NTL

Mackay St, Greymouth, WTC

Stewart Duff Dr, Wellington, WGN

186 Victoria Street, Wellington, WGN

+64 4802 4548

Ferry Terminal Building, Wellington, WGN

35a Annie Huggan Grove, Lower Hutt, WGN

Terminal Building, Hamilton, WKO

4 Vialou St, Hamilton, WKO

Domestic Terminal, Nelson, NSN

+64 3547 9586

Terminal Building, Blenheim, MBH

Terminal Building, New Plymouth, TKI

+64 6758 8039

77-79 Gill St, New Plymouth, TKI

Domestic Terminal, Napier, HKB

79 Airport Ave, Invercargill, STL

Terminal Building, Palmerston North, MWT

Jean Batten Dr, Tauranga, BOP

+64 7574 2299

Terminal Building, Rotorua, BOP

1230 Fenton St, Rotorua, BOP

108 Rifle Range Rd, Taupo, WKO

Terminal Building, Taupo, WKO

Terminal Building, Hokitika, WTC

Terminal Building, Christchurch, CAN

+64 3357 0231

150 Kilmore St, Christchurch, CAN

+64 3930 6102

26a Sheffield Cres, Christchurch, CAN

Thrifty car rental locations in New Zealand

28 Locations See all locations

Gisborne Airport, Gisborne, GIS

+64 2192 3293

387 Childers Road, Gisborne, GIS

+64 2192 3293

Kerikeri Airport, Kerikeri, NTL

+64 9256 8455

Queenstown New Zealand, Queenstown, OTA

+64 3442 3532

Dunedin Ap, Dunedin, OTA

+64 3486 2537

121 Crawford St, Dunedin, OTA

+64 3479 2693

150 Khyber Pass Rd, Auckland, AUK

+64 9309 0111

Auckland Ap, Auckland, AUK

+64 9275 3014

Picton Ferry Terminal, Picton, MBH

+64 3573 7387

Whangarei Apo, Whangarei, NTL

+64 3940 2480

8 Whall St, Greymouth, WTC

+64 3768 6649

Wellington Inter Island Ferry, Wellington, WGN

+64 4388 9696

Wellington Ap, Wellington, WGN

+64 4388 9494

Hamilton City Wide, Hamilton, WKO

+64 7839 3450

Hamilton Ap, Hamilton, WKO

+64 7834 2190

Westport, New Zealand, Westport, WTC

+64 3943 7579

Nelson Ap, Nelson, NSN

+64 3547 5563

Blenheim Ap, Blenheim, MBH

+64 3572 9068

New Plymouth Ap, New Plymouth, TKI

+64 6755 4510

Napier Ap, Napier, HKB

+64 6835 8820

Invercargill Ap, Invercargill, STL

+64 3218 6100

Palmerstown North Ap, Palmerston North, MWT

+64 6355 4365

Tauranga, Tauranga, BOP

+64 7572 3836

121 Hewletts Road, Tauranga, BOP

+64 7572 3836

Rotorua Ap, Rotorua, BOP

+64 7345 7756

Hokitika Ap, New Zealand, Hokitika, WTC

+64 3943 7579

Christchurch Ap, Christchurch, CAN

+64 3353 1940

150 Kilmore St, Christchurch, CAN

+64 3358 7533

keddy by Europcar car rental locations in New Zealand

25 Locations See all locations

Terminal Building, Queenstown, OTA

+64 3442 5887

Terminal Building, Dunedin, OTA

+64 3486 2358

Unit 3 , 6-8 Oliver Street, Cambridge, WKO

+64 7823 0990

98 Queen Street, Cambridge, WKO

73 Shortland Street, Auckland, AUK

+64 9379 5080

Auckland AirportInternational & Domestic Terminal, Auckland, AUK

+64 9275 0066

Interisland Ferry TerminalOffice 8, Picton, MBH

+64 3573 8800

50 Port Road, Whangarei, NTL

Whangarei Airport, Terminal Building - Meet & Greet, Whangarei, NTL

Greymouth Train Station, Greymouth, WTC

+64 3768 9980

Interislander Ferry Terminal290 Aotea Quay Wellington, Wellington, WGN

+64 4473 0480

Terminal Building, Wellington, WGN

+64 4380 6617

Terminal Building, Hamilton, WKO

+64 7823 0990

Terminal Building - Meet & Greet, Nelson, NSN

+64 3573 8800

Airport Terminal, Blenheim, MBH

+64 3573 8800

Terminal -go To Pegasus Rental DeskTerminal Building, New Plymouth, TKI

+64 273 585 262

Terminal Building, Napier, HKB

+64 6835 8818

107 Hewletts Road, Mount Maunganui, BOP

+64 7574 2943

Terminal BuildingMeet & Greet Only, Invercargill, STL

+64 272 223 166

Terminal BuildingPalmerston North Airport, Palmerston North, MWT

+64 273 585 262

Tauranga Airport, Tauranga, BOP

+64 7574 2943

Rotorua Airport, Rotorua, BOP

+64 7350 3150

1181 PUKAKI STREET, Rotorua, BOP

Terminal Building - Meet & GreetMeeting Point - Baggage Claim Area, Hokitika, WTC

+64 3768 9980

Christchurch International TerminalArrivals Area, Christchurch, CAN

+64 3357 9202

Firefly car rental locations in New Zealand

23 Locations See all locations

Gisborne Airport, Gisborne, GIS

Whakatane Airport, Whakatane, BOP

Kerikeri Apt, Kerikeri, NTL

Wiroa Rd Rd 3, Kerikeri, NTL

Airport Avenue, Queenstown, OTA

+64 3442 4106

Dunedin Airport, Dunedin, OTA

Auckland Apt, Auckland, AUK

+64 9256 8692

Whangarei Airport, Whangarei, NTL

Wellington Apt, Wellington, WGN

+64 4388 7070

Wanganui Airport, Whanganui, MWT

Westport Airport, Westport, WTC

Nelson, Nelson, NSN

+64 3547 2299

Woodbourne Airport, Blenheim, MBH

New Plymouth Airport, New Plymouth, TKI

Hawke's Bay Airport, Napier, HKB

92 Airport Ave, Invercargill, STL

+64 3218 2837

Palmerston North Apt, Palmerston North, MWT

+64 6357 0921

Tauranga Airport, Tauranga, BOP

Richard Pearse Airport, Timaru, CAN

Rotorua Airport, Rotorua, BOP

Taupo Airport, Taupo, WKO

Hokitika Aerodrome, Hokitika, WTC

Christchurch Apt, Christchurch, CAN

+64 3358 6730

Europcar car rental locations in New Zealand

20 Locations See all locations

Terminal Building, Queenstown, OTA

+64 3442 5887

Terminal Building, Dunedin, OTA

+64 3486 2358

73 Shortland Street, Auckland, AUK

+64 9379 5080

Auckland AirportInternational & Domestic Terminal, Auckland, AUK

+64 9275 0066

Interisland Ferry TerminalOffice 8, Picton, MBH

+64 3573 8800

50 Port Road, Whangarei, NTL

Whangarei AirportTerminal Building - Meet & Greet, Whangarei, NTL

+64 9470 4000

Greymouth Train Station, Greymouth, WTC

+64 3768 9980

Terminal Building, Wellington, WGN

+64 4380 6617

Interislander Ferry Terminal290 Aotea Quay, Wellington, WGN

+64 4473 0480

Terminal Building, Nelson, NSN

+64 3265 5201

Terminal Building - Meet & Greet, Blenheim, MBH

+64 3573 8800

Terminal -go To Pegasus Rental DeskTerminal Building, New Plymouth, TKI

+64 273 585 262

Terminal Building, Napier, HKB

+64 6835 8818

62 Jean Batten Drive, Mount Maunganui, BOP

+64 7574 2943

Terminal BuildingMeet & Greet Only, Invercargill, STL

+64 3486 2358

Terminal BuildingPalmerston North Airport, Palmerston North, MWT

+64 6260 2320

Terminal-go To Pacific Auto Rental, Tauranga, BOP

+64 7574 2943

Terminal Building - Meet & Greet, Rotorua, BOP

+64 647 346 1720

Christchurch International TerminalArrivals Area, Christchurch, CAN

+64 3357 9202

EZI car rental locations in New Zealand

13 Locations See all locations

Kerikeri/Boi Airport, Kerikeri, NTL

Sir Henry Wringley Drive, Queenstown, OTA

Miller Road, Dunedin, OTA

167 Beach Rd, Auckland, AUK

7 Percival Gull Place, Auckland Airport, Auckland, AUK

+64 9254 4397

11, Auckland Street, Picton, MBH

154 Mackay Street, Greymouth, WTC

+64 800 439 473

Freight Drive, Wellington, WGN

Airport Drive, Palmerston North, MWT

732, Tremaine Avenue, Palmerston North, MWT

1234, Fenton Street, Rotorua, BOP

Durey Road, Christchurch, CAN

238 Roydvale AvenueBurnside, Christchurch, CAN

+64 800 439 473

Apex car rental locations in New Zealand

13 Locations See all locations

32 Lucas Place, Frankton, Queenstown, OTA

+64 3451 0583

26 Shotover St, Queenstown, Queenstown, OTA

+64 3442 8040

46 Verissimo Drive, Auckland Airport, Auckland, AUK

+64 9257 0292

Shop 62,206Victoria Street,Auckland, Auckland, AUK

+64 9307 1063

Interislander Ferry Terminal, Picton, Picton, MBH

+64 3573 7009

29 Auckland St, Picton, Picton, MBH

+64 3573 7009

164 Mackay St, Greymouth, Greymouth, WTC

+64 3768 0785

363 Broadway, Mirimar, Wellington, WGN

+64 4388 6581

186 Victoria St, Te Aro, Wellington, WGN

+64 4385 2163

4 Trent Drive, Tahunanui, Nelson, NSN

+64 3547 6800

11a Thames Street, Pandora, Napier, HKB

+64 6835 5410

28 Ron Guthrie Road, Christchurch Airport, Christchurch, CAN

+64 3357 4536

150 Kilmore Street Christchurch Central, Christchurch, CAN

+64 3363 3001

Ace Rental Cars car rental locations in New Zealand

12 Locations See all locations

Sir Henry Wringley Drive, Queenstown, OTA

Dunedin Airport - Hertz Rent a car counter, Dunedin, OTA

Bodyline Panel And Paint, 6 Wharf Street, Dunedin, OTA

Auckland Airport, Auckland, AUK

39, The Strand, Auckland, AUK

+64 9303 3112

Picton airport, Picton, MBH

+64 3573 8939

Picton Ferry Terminal, Booth 5, Picton, MBH

+64 3573 8939

92 Tainui St, Greymouth, Greymouth, WTC

+64 800 502 277

Greymouth Seaside Top Ten Holiday Park, 2 Chesterfield Street, Greymouth, WTC

Freight Drive, Wellington, WGN

Blenheim Airport - Hertz Booth, Blenheim, MBH

Abros Place, Christchurch, CAN

Bargain Car Rentals car rental locations in New Zealand

9 Locations See all locations

Auckland Airport, Auckland, AUK

31 Beach Rd, Auckland, AUK

+64 800 566 701

106 Sunnybrae Rd, Auckland, AUK

+64 800 566 701

271 Great North Rd, Auckland, AUK

+64 800 566 701

302 Onehunga Mall, Auckland, AUK

+64 800 566 701

Wellington Airport, Wellington, WGN

45 Abel Smith St, Wellington, WGN

+64 800 566 701

Christchurch Airport, Christchurch, CAN

515 Moorhouse Ave, Christchurch, CAN

+64 800 566 701
Top tips for renting a car in New Zealand
Renting a car in New Zealand gives you several advantages over relying on public transportation. While buses go throughout much of the country, and the major cities are connected by trains and airports, going off the beaten track to experience New Zealand's famous natural attractions—like the areas around Waipoua Forest and Milford Sound—requires your own vehicle.
Most of New Zealand is connected by roads that are paved and well-maintained; however, there are several gravel roads and off-road paths that travelers tend to take when exploring the outdoors. A car will be an acceptable rental option if you're sticking to the cities, but for vast, rural areas and mountain passes, a four-by-four will be required, preferably with tire chains, which you can often add on to your reservation through companies like GO Rentals and JUCY.
According to the child restraint laws in New Zealand, your child must be secured in a car seat up until the age of seven. From seven to eight years old, they must be secured in a car seat if the vehicle has one already. From ages eight to 14, children must wear a seat belt if the vehicle is equipped with one; if not, the children must sit in the back of the vehicle.
A popular way to get around New Zealand is to rent a campervan, which are offered by most major rental companies in New Zealand, including Jucy and GO Rentals. A campervan not only often has four-by-four capabilities for off-roading, but they also allow visitors to camp out in nature and save money on accommodations during their time in New Zealand.
FAQs about renting a car in New Zealand
How much does it cost to rent a car in New Zealand?
On average a rental car in New Zealand costs AED 50 per day.
What is the most popular rental car in New Zealand?
Economy (Hyundai Accent or similar) is the most frequently booked rental car type in New Zealand.
What is the cheapest car rental company in New Zealand?
In the past 72 hours, the cheapest rental cars were found at Right Cars (AED 54/day), Drive NZ (AED 60/day) and NU Car (AED 108/day).
What is the best rental car company in New Zealand?
Based on ratings and reviews from real users on KAYAK, the best car rental companies in New Zealand are EZI (10.0, 2 reviews), Smart Rent a Car (10.0, 1 reviews), and Apex (9.8, 6 reviews).
How can I find car rentals near me in New Zealand?
Take a look at our extensive car rental location map to find the best rental cars near you.
What is driving like in New-Zealand?
In New Zealand, you'll drive on the left side of the road. Roundabouts go clockwise, and there is an abundance of sheep in the countryside to watch out for. Other than that, driving in New Zealand is much like driving anywhere in Europe or in the United States. Also, there are many winding roads in New Zealand, so be sure to give yourself enough travel time if you're in a rush.
How old do you have to be to hire a car in New-Zealand?
To legally rent a car in New Zealand, you must be over the age of 21. However, if you're under the age of 25, many rental car companies will add a surcharge to your reservation. New drivers should also take note that you must have had your license for at least one year when renting in New Zealand. You can rent a car in this country with a valid driver's license, so there's no need to get an international driving permit if you don't already have one.
How much does petrol cost in New-Zealand?
Getting petrol in New Zealand will cost you over twice what it costs in the United States. The price of a gallon of petrol in New Zealand is around 8.78 NZD (5.70 USD), while the price of petrol in the US is around 2.50 USD per gallon. Credit cards are commonly accepted at petrol stations in New Zealand, so you'll likely not have to worry about carrying cash to the pump.
What are the speed limits in New-Zealand?
The speed limits in New Zealand range from 10 km/h to 110 km/h (6-68 mph), depending on the area you're in. If you're in a pedestrian zone, the limit will be 10 km/h (6 mph), with limits increasing the farther you get from pedestrian areas. In some rural areas, you'll see a circular white sign with a diagonal black line through it. This sign means that the speed in the area is derestricted, and a general 100 km/h (62 mph) limit applies.
The rates displayed include all taxes and fees for hire cars for the class listed and were found by KAYAK users in the last 24 hours. Hires are subject to change and may not be available on all hire cars listed or dates of travel. Some hire car providers charge additional fees for other services (GPS, infant car seats, etc.). Please check the hire cars providers' sites.