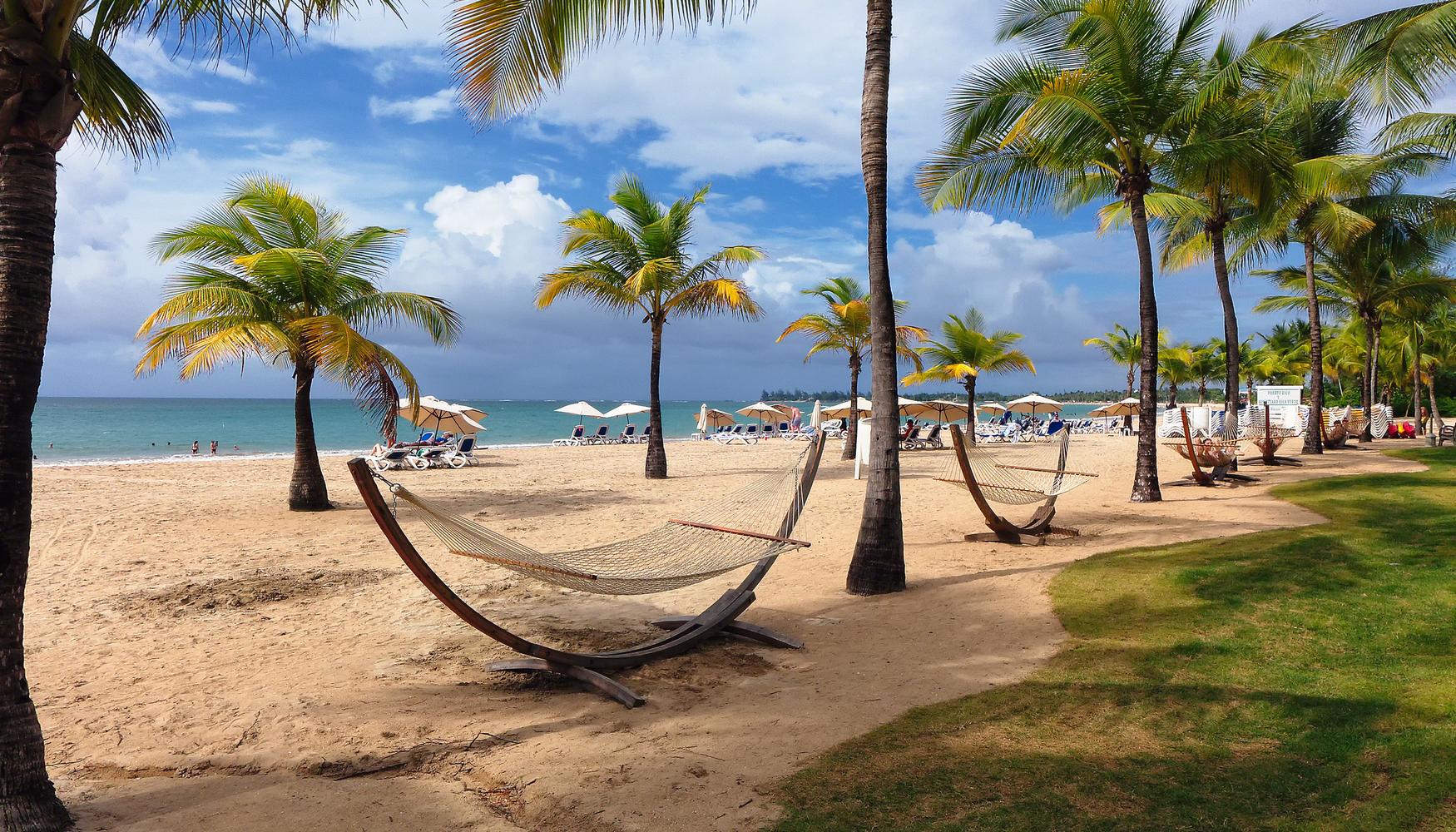 Car rental locations in Puerto Rico
Car rental directory
Enterprise car rental locations in Puerto Rico

20 Locations See all locations

State Rd. 693, Unit 17bDorado Del Mar Shopping Center, Dorado, --

+1 844 874 6750

Luis Munoz Marin Intl AirportSalvador Caro Ave, San Juan, --

+1 787 253 3722

Enterprise At Caribe Hilton1 San Geronimo Street, San Juan, --

+1 787 980 9103

Enterprise At Condado Plaza999 Ave Ashford, San Juan, --

+1 844 794 8599

65 De Infanteria, Km. 4.6, San Juan, --

+1 844 794 8597

108 Calle Bechara, San Juan, --

+1 844 794 8593

Carr #2, Km. 14.8, Bayamón, --

+1 844 794 8590

Hangar 579 Rafael Hndz Airport, Aguadilla, --

+1 787 890 3732

Carr. #2, Km. 79.9, Arecibo, --

+1 844 874 6749

Carr. #1, Km. 29.1, Caguas, --

+1 844 874 6748

Carr. 19 Km. 0 Sector La Marin, Guaynabo, --

+1 844 794 8592

2484 Marginal Celestial, Carolina, --

+1 844 874 6751

Avenida Isla VerdeEsquina Diaz Way, Carolina, --

+1 844 794 8598

Enterprise At Ritz Carlton6961 Avenue Of The Governers, Carolina, --

+1 844 794 8591

Carretera #2, Km. 158.9, Mayagüez, --

+1 844 794 8596

Enterprise At Wyndham Rio Mar6000 Rio Mar Blvd, Rio Grande, --

+1 939 216 3630

1000 Ave El ConquistadorEnterprise At El Conquistador, Fajardo, --

+1 844 874 6746

4227 Calle Marginal # 3, Fajardo, --

+1 844 794 8594

Carr. 10 Final Sect. Mercedita, Ponce, --

+1 787 980 9393

1023 Ave La Ceiba, Ponce, --

+1 844 794 8595

Avis car rental locations in Puerto Rico

14 Locations See all locations

Carr. 2 KM 81.4 Marginal Miramar, Hatillo, --

+1 787 880 4225

1050 Avenida Ashford Esquina Barranquita, San Juan, --

+1 787 238 5527

Avenida Salvador Caro LocalAvis EMI 02/9, San Juan, --

+1 787 253 5926

525 Avenida F D Roosevelt Hato Rey, San Juan, --

+1 787 753 3080

200 Convention Blvd, San Juan, --

+1 787 993 3633

Carretera 200, Vieques, --

+1 787 397 2533

1915 Avendia Aguas Buenas, Bayamón, --

+1 787 269 4686

405 Hangar, Aguadilla, --

+1 787 890 3311

5961 Avenida Isla Verde, Carolina, --

+1 787 982 4331

Barrio Machos Camino Municipal Esq 1, Ceiba, --

+1 787 885 0505

975 Avenida Hostos, Suite 110, Mayagüez, --

+1 787 805 5911

Sector Coco Beach 200, Rio Grande, --

+1 787 657 1051

2050 Ponce Bypass, Suite 135, Ponce, --

+1 787 290 0581

Carretera 10, Ponce, --

+1 787 842 6154

Allied car rental locations in Puerto Rico

11 Locations See all locations

Doramar Shopping Center Road 693, Dorado, --

+1 787 665 7755

Carr 128 km 2, Yauco, --

+1 787 856 3337

51 Munoz Rivera #51, San Juan, --

+1 787 725 5350

1045 Ave. Ashford, San Juan, --

+1 787 723 7351

Calle Wings St #333, Aguadilla, --

+1 787 890 3010

Carr. 152 Km12.0, Guayama, --

+1 787 869 6373

5910 Isla Verde Ave, Carolina, --

+1 787 728 8235

Marina West Center Suite104, Fajardo, --

+1 787 455 7350

Carr # 2 Marginal Vista Atenas, Manatí, --

+1 787 884 8484

Turpo Industrial Park #103, Ponce, --

+1 787 844 9393

Carr 153 Km 13.0 Bo San Idelfonso, Coamo, --

+1 787 825 5699

Hertz car rental locations in Puerto Rico

6 Locations See all locations

100 Calle Brumbaugh, San Juan, --

+1 787 721 5127

Luis Munoz Marin Airport, San Juan, --

+1 787 791 0840

Hotel Mariot, 1309 Ashford Ave, San Juan, --

+1 787 722 7000

Hangar Rd, Aguadilla, --

+1 787 890 5650

500 Alambra Granada, Caguas, --

+1 787 653 0091

1 Edif Villa Capitan, Mayagüez, --

+1 787 851 3830

Thrifty car rental locations in Puerto Rico

5 Locations See all locations

Marginal Los Angeles, San Juan, --

+1 787 253 2525

Aeropuerto Rafael Hernandez, Aguadilla, --

+1 787 890 4070

Eugenio Maria De Hostos Ap, Mayagüez, --

+1 787 834 1590

Percelas Beltran #52, Fajardo, --

+1 787 860 2030

Pr-1 Ponce, Ponce, --

+1 787 290 2525

MEXRENTACAR car rental locations in Puerto Rico

5 Locations See all locations

Doramar Shopping Plaza Puerto Rico, Dorado, --

Aguadilla Airport Wings St 333 Ramsey Base, Aguadilla, --

San Juan Airport 10200 Marginal Los Angeles Calle Celestial, Carolina, --

Ave Isla Verde 5904, Carolina, --

Puerto Del Rey Marina Fajardo, Fajardo, --

Dollar car rental locations in Puerto Rico

5 Locations See all locations

Marginal Los Angeles, San Juan, --

+1 787 791 5500

Km 10.3 Baldorioty De Castro, San Juan, --

+1 787 791 5500

600 Avenida, San Juan, --

+1 787 720 5000

448 Route 110, Aguadilla, --

+1 787 890 3352

Verdanza Hotel, San Juan, Carolina, --

+1 787 253 7074

Sixt car rental locations in Puerto Rico

4 Locations See all locations

2220 Calle Celestial, San Juan, --

+1 787 791 4996

Av Isla Verde,#6772 I.V. Mall, San Juan, --

+1 787 791 4996

301 Navarra St, San Juan, --

+1 787 998 0474

405 Hangar, Aguadilla, --

+1 787 890 2102

E-Z Rent-A-Car car rental locations in Puerto Rico

4 Locations See all locations

5910 Isla Verde Ave, San Juan, --

+1 787 791 1465

Wings street #333 Ramey Base, Aguadilla, --

+1 787 890 3010

Marina West Center Suite 104, Fajardo, --

+1 787 455 7350

Turpo Industrial Park 103, Ponce, --

+1 787 844 9393

Budget car rental locations in Puerto Rico

4 Locations See all locations

405 Hangar, Aguadilla, --

+1 787 890 1110

Avendia Salvador Caro, Carolina, --

+1 787 791 0600

Carretera 10, Ponce, --

+1 787 848 0907

Carretera 2 Km 147.2, Añasco, --

+1 787 826 4571

Ace car rental locations in Puerto Rico

4 Locations See all locations

6050 Isla Verde Avenue, San Juan, --

+1 787 728 2419

6050 Isla Verde Avenue, San Juan, --

+1 787 721 6525

Wings Rd, Aguadilla, --

+1 787 890 8929

Km 5.8 Pr-115, Añasco, --

+1 787 868 3787

Sunnycars car rental locations in Puerto Rico

2 Locations See all locations

Avenida Laguna 10/ Laguna Shopping Center, Carolina, --

Carr 2km 42 Barrio Algarrobo, Vega Baja, --
Top tips for renting a car in Puerto Rico
In Puerto Rico, child car seat rules follow the US system, so children under the age of eight must travel in a suitable car seat. Children under four years old must be seated in a child seat, while children between the ages of four and eight and who are less than 4 ft, 9 in and below 80 lbs. must travel in a booster seat. Children under the age of 12 can sit in the front seat of cars only if airbags are disabled.
As public transport is lacking on the island, renting a car in Puerto Rico allows you to discover both the cities and the coast. Instead of spending money on tours, plan your own road trip around the island and venture beyond San Juan to Playa Sucia in Cabo Rojo, which is a 123 km (76 mi) drive to the southwest of the island.
If you plan to go off the beaten track with your rental car in Puerto Rico, it is worth considering a larger car. A four-wheel drive will benefit your journey around the rain forest, like El Yunque National Forest, especially with its abundance of hills. If you plan to visit the town of Ponce in the south of the island, you should rent a compact car to explore the Creole culture and seafront boardwalk.
Around Puerto Rico, you will find plenty of parking options, including free spaces. On most town streets, there are meters in blue zones, known as "Estacionamiento Pagando Metro," with yellow and white signs. You need to pay at the meter from Monday to Saturday, between 08:00 am and 8:00 pm, hourly rates starting at $0.50. In yellow zones, you cannot park in these areas at any time.
FAQs about renting a car in Puerto Rico
How much does it cost to rent a car in Puerto Rico?
On average a rental car in Puerto Rico costs AED 38 per day.
What is the cheapest car rental company in Puerto Rico?
In the past 72 hours, the cheapest rental cars were found at U-Save (AED 44/day), Sixt (AED 49/day) and Enterprise (AED 106/day).
What is the best rental car company in Puerto Rico?
Based on ratings and reviews from real users on KAYAK, the best car rental companies in Puerto Rico are Alamo (8.7, 6695 reviews), Enterprise (8.5, 13038 reviews), and National (8.0, 878 reviews).
How can I find car rentals near me in Puerto Rico?
Take a look at our extensive car rental location map to find the best rental cars near you.
What is driving like in Puerto-Rico?
You will need to drive on the right-hand side of the road when you rent a car in Puerto Rico. The Puerto Rican roads are well maintained, and most of the signposts are in Spanish. You will come across four toll roads on the island, which cost anything from $0.75 to $3.00 for small vehicles, or you can invest in an electronic payment tag. Between midnight and 5:00 am, you may cross red traffic lights, provided you stop first.
How old do you have to be to hire a car in Puerto-Rico?
If you plan to rent a car in Puerto Rico, the minimum age for drivers is 21 years old, although this may vary by car category. The maximum age limit for renting a car is 75 years old, and drivers younger than 25 can expect a young driver surcharge. You will need your domestic or international driving license to drive in the country.
How much does petrol cost in Puerto-Rico?
You will find that the average price of petrol is $0.90 per liter or $3.40 per gallon, when you rent a car in Puerto Rico. There are several petrol stations around the island and along the main highways; stations stay open until about 7:00 pm. You need to pay inside the kiosk before pumping your gas.
What are the speed limits in Puerto-Rico?
The maximum speed limits are considerably slower in Puerto Rico compared to elsewhere. In residential areas the speed limit is 40 km/h (25 mph), and on national roads you can travel up to 72 km/h (45 mph). On highways, the maximum speed limit ranges between 88 km/h (55 mph) and 105 km/h (65 mph).
Popular car rental locations
The rates displayed include all taxes and fees for hire cars for the class listed and were found by KAYAK users in the last 24 hours. Hires are subject to change and may not be available on all hire cars listed or dates of travel. Some hire car providers charge additional fees for other services (GPS, infant car seats, etc.). Please check the hire cars providers' sites.