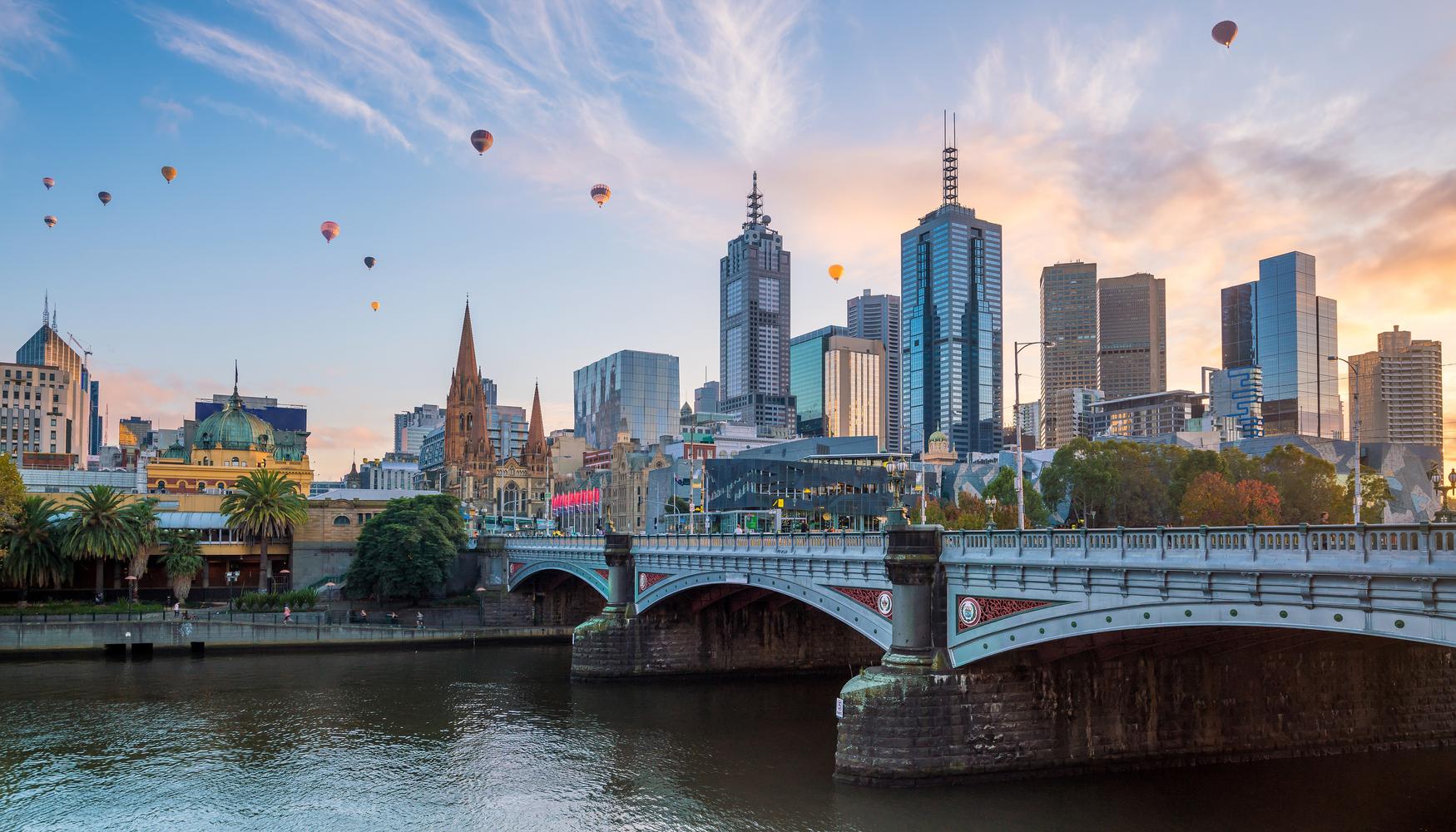 Car rental locations in Australia
Car rental directory
Hertz car rental locations in Australia

254 Locations See all locations

9 Francis St, Waikerie, SA

+61 350 221 411

234 Chesterville Road, Moorabbin, VIC

+61 395 531 200

234 Chesterville Road, Moorabbin, VIC

+61 395 531 200

28 George St, Singleton, NSW

+61 265 715 355

8 Kingaroy St, Kingaroy, QLD

+61 746 131 631

Goonyella Road, Moranbah, QLD

+61 401 140 020

3 Batchelor Pde, Moranbah, QLD

+61 401 140 020

24 Sydney Rd, Mudgee, NSW

+61 428 408 006

Passenger Terminal Mudgee Ap, Mudgee, NSW

+61 428 408 006

North Head Drive, Moruya, NSW

+61 264 953 444

296 Coward St, Alexandria, NSW

+61 283 381 551

Unit 2, 122 Hannell St, Newcastle, NSW

+61 249 675 223

Unit 2, 122 Hannell St, Newcastle, NSW

+61 249 675 223

Townsville Airport, Townsville, QLD

+61 747 754 821

32 Bombala St, Townsville, QLD

+61 747 289 530

122 Harrington St, Hobart, TAS

+61 362 371 111

1 Gatty St, Hobart, TAS

+61 362 484 444

Gold Coast Hwy, Coolangatta, QLD

+61 755 366 133

193 Argent St, Broken Hill, NSW

+61 880 872 719

Broken Hill Airport, Broken Hill, NSW

+61 880 872 719

195 James St, Toowoomba, QLD

+61 746 131 631

1151 Toowoomba-cecil Plains Rd, Toowoomba, QLD

+61 746 131 631

22 View Street, Surfers Paradise, QLD

+61 755 313 777

24 Nimitz St, Exmouth, WA

+61 899 494 610

Minilya Exmouth Rd, Exmouth, WA

+61 899 494 610

9 Auster Crt, Caboolture, QLD

+61 754 433 108

2066 Castlereagh Road, Penrith, NSW

+61 247 316 344

336 Shute Harbour Rd, Airlie Beach, QLD

+61 749 464 687

Lot 1a Aberdare Rd, Cessnock, NSW

+61 249 912 500

Emerald Airport, Emerald, QLD

+61 749 820 693

5 Oborn St, Whyalla Norrie, SA

+61 886 447 799

1d Baldwin St, Caloundra, QLD

+61 754 916 568

Lot 2 Airport Road, Mount Gambier, SA

+61 887 230 870

Lot 2 Airport Rd, Mount Gambier, SA

+61 887 230 870

Cnr Warrego Hwy/glasson St, Chinchilla, QLD

+61 746 131 631

70 Chifley Rd, Lithgow, NSW

+61 447 325 255

123 Canterbury Road, Bankstown, NSW

+61 297 932 400

123 Canterbury Road, Bankstown, NSW

+61 297 932 400

Lismore Airport, Lismore, NSW

+61 266 218 855

41 Dawson St, Lismore, NSW

+61 266 218 855

Cairns Square, Abbott St, Cairns, QLD

+61 740 516 399

Cairns Apt, Cairns, QLD

+61 740 359 299

147 Lake St, Cairns, QLD

+61 740 385 690

42-46 Midland Hwy, Bendigo, VIC

+61 354 485 293

1 Bayly Avenue, Karratha, WA

+61 891 441 666

8 10 Forrest St, Collie, WA

+61 897 918 911

15 Brendan Drive, Nerang, QLD

+61 756 298 360

182-186 Johnston St, Casino, NSW

+61 266 218 855

Giles St, Katherine, NT

+61 889 711 111

111 Wharf St, Tweed Heads, NSW

+61 755 994 999

40 Para St, Renmark, SA

+61 448 533 884

629 631 Main St, Bairnsdale, VIC

+61 351 531 111

Brisbane Apt, Brisbane, QLD

+61 738 604 522

55 Charlotte St, Brisbane, QLD

+61 732 216 166

Pj Moodie Drive, Bathurst, NSW

+61 263 325 255

260 Stewart St, Bathurst, NSW

+61 263 325 255

3 Kruger Crt, Hervey Bay, QLD

+61 741 256 675

Don Adams Dve, Hervey Bay, QLD

+61 741 256 675

56 Redfern St, Cowra, NSW

+61 448 414 224

27 Light Cresent, Mt. Barker, SA

+61 884 065 888

17 Albert St, Ballarat, VIC

+61 353 360 111

Cnr Thomas Willson /middle Tc, Penneshaw, SA

+61 885 535 790

18a The Esplanade South, Geelong, VIC

+61 352 291 100

Ra 139 Evandale Main Rd, Launceston, TAS

+61 363 918 388

58 Paterson St, Launceston, TAS

+61 363 351 111

Castle Hill Downtown, Castle Hill, NSW

+61 288 415 000

Unit 2 8 Gladstone Rd, Castle Hill, NSW

+61 288 506 266

Landsdowne Rd, Taree, NSW

+61 1300 767 339

21 Melbourne St, Maitland, NSW

+61 249 345 333

Waldron Drive, Port Hedland, WA

+61 891 401 555

160 Church St, Glen Innes, NSW

+61 1300 767 339

Kalgoorlie Airport, Kalgoorlie, WA

+61 890 932 211

Airport Grounds, Kalgoorlie, WA

+61 890 932 211

10541 New England Hwy, Armidale, NSW

+61 267 720 620

11 Bruce St, Goulburn, NSW

+61 248 210 288

391-396 Princes H-way, Noble Park, VIC

+61 395 485 777

391 395 Princes Hwy, Noble Park, VIC

+61 395 485 777

63 Commercial Ave, Bundaberg, QLD

+61 741 541 030

Bundaberg Apt, Bundaberg, QLD

+61 741 541 030

Broome Apt, Broome, WA

+61 891 921 428

32 34 Garden St, Southport (Queensland), QLD

+61 755 313 777

72 Hargrave Ave, Essendon North, VIC

+61 429 085 760

118 Pinjarra Rd, Mandurah, WA

+61 895 827 833

2 Livingstone Street, Traralgon, VIC

+61 351 765 100

Proserpine Apt, Proserpine, QLD

+61 749 464 687

91 Cawarra Road, Taren Point, NSW

+61 295 253 125

Tullamarine Airport, Melbourne, VIC

+61 393 384 044

114 Flinders St, Melbourne, VIC

+61 396 500 245

Shop 3 8 Franklin St, Melbourne, VIC

+61 396 636 244

Unit 5, 78-82 Megalong St, Katoomba, NSW

+61 247 841 043

44 Wooli St, Yamba, NSW

+61 266 428 585

286 Anzac Highway, Plympton Park, SA

+61 883 711 311

286 Anzac Highway, Plympton Park, SA

+61 883 711 311

Aerodrome Rd, Gladstone, QLD

+61 749 786 899

11-13 Cunningham Hwy, Goondiwindi, QLD

+61 746 131 631

2 Beech St, Evans Head, NSW

+61 266 218 855

452 Frome St, Moree, NSW

+61 267 625 545

Newell Highway, Moree, NSW

+61 267 625 545

12 Briggs Court, Kallangur, QLD

+61 730 498 140

401-407 Tarean Rd, Karuah, NSW

+61 1300 767 339

Sunnycars car rental locations in Australia

246 Locations See all locations

245-247 Wickam Road, Moorabbin, VIC

234 Chesterville Road, Moorabbin, VIC

1 Waddelss Lane, Singleton, NSW

1053 Bourke Street, Alexandria, NSW

242 Arden Street, Coogee, NSW

15 Murray Dwyer Circuit, Newcastle, NSW

122 Hannell Street, Newcastle, NSW

Terminal Building, Townsville, QLD

305 Ingham Road, Townsville, QLD

32, Bombala street, Townsville, QLD

Terminal Building, Hobart, TAS

112 Harrington Street, Hobart, TAS

Gatty Street & Holyman Ave, Hobart, TAS

67a Argyle Street, Hobart, TAS

122 Harrington Street, Hobart, TAS

Terminal Building, Coolangatta, QLD

Gold Coast Highway, Coolangatta, QLD

37 McLean Street, Coolangatta, QLD

235 Ruthven Street, Toowoomba, QLD

3031 Surfers Paradise Boulevard, Surfers Paradise, QLD

32 Trickett Street, Surfers Paradise, QLD

22 View Street, Surfers Paradise, QLD

10 Beach Road, Surfers Paradise, QLD

445 Murat Road, Exmouth, WA

Learmonth/ Exmouth Airport, Exmouth, WA

24 Nimitz St, Exmouth, WA

6-8 Doonmore Road, Penrith, NSW

Castlereagh Road, Penrith, NSW

Strachan Street, Cambridge, TAS

273 Kennedy Drive, Cambridge, TAS

398 Shute Harbour Road, Airlie Beach, QLD

194 Wollombi Road, Cessnock, NSW

1D Baldwin Street, Caloundra, QLD

Penola Rd, Mount Gambier, SA

52-62 Warrego Highway, Chinchilla, QLD

123 Canterbury Road, Bankstown, NSW

21 Ballina Road, Lismore, NSW

Bruxner Highway, Lismore, NSW

41 Dawson Street, Lismore, NSW

Corner Schield and Abbott Street, Cairns, QLD

Terminal Building, Cairns, QLD

51 Sheridan Street, Cairns, QLD

Airport Avenue, Cairns, QLD

146 Sheridan Street, Cairns, QLD

411 Sheridan Street, Cairns, QLD

55 Dutton Street, Cairns, QLD

Terminal Building, Karratha, WA

35A Bayly Avenue, Karratha, WA

Friendship Avenue, Marcoola, QLD

3-30 Runway Drive, Marcoola, QLD

449 Princess Highway, Bairnsdale, VIC

576 Queen Street, Brisbane, QLD

Terminal Building, Brisbane, QLD

117 Curtin Avenue West, Brisbane, QLD

55 Charlotte Street, Brisbane, QLD

The Circuit Domestic, Brisbane, QLD

Eagle Farm Brisbane, Brisbane, QLD

Airport Drive, Brisbane, QLD

728 Ann Street, Brisbane, QLD

53 Charlotte St. Brisbane, Brisbane, QLD

1436 Ipswich Road, Brisbane, QLD

111 Cullen Avenue, Brisbane, QLD

82 Wickham Street, Brisbane, QLD

504 Nudgee Road, Brisbane, QLD

87 Durham Street, Bathurst, NSW

Don Adams Drive, Hervey Bay, QLD

3 Kruger Crt Urangan, Hervey Bay, QLD

299-301 Milperra Road, Milperra, NSW

24 Adelaide Road, Mt. Barker, SA

206 Burnbank Street, Ballarat, VIC

1007 Howitt Street, Ballarat, VIC

North Terrace, Penneshaw, SA

48 Mercer Street, Geelong, VIC

18A The Esplanade South, Geelong, VIC

385-387 Thompson Road, Geelong, VIC

139 Evandale Rd, Launceston, TAS

58 Paterson Street, Launceston, TAS

80 Tamar Street, Launceston, TAS

201 Evandale Road, Launceston, TAS

Launceston, TAS

26 Swan Street, Richmond, VIC

85-87 High Street, Maitland, NSW

16 Johnson Street, Maitland, NSW

Great Northern Highway, Port Hedland, WA

Terminal Building, Kalgoorlie, WA

103 Rusden Street, Armidale, NSW

87 Takalvan Street, Bundaberg, QLD

Terminal Building, Bundaberg, QLD

Terminal Building, Broome, WA

McPhearson Street, Broome, WA

80 Ferry Road, Southport (Queensland), QLD

149 Ferry Road, Southport (Queensland), QLD

32-34 Garden Street, Southport (Queensland), QLD

Terminal Building, Proserpine, QLD

129 Evandale Drive, Evandale, TAS

590 Ballarat Road, Melbourne, VIC

Terminal Buildings, Melbourne, VIC

89-91 Franklin Street, Melbourne, VIC

580 High Street, Melbourne, VIC

56-58 Clarendon Street, Melbourne, VIC

Avis car rental locations in Australia

213 Locations See all locations

899 Victoria Road, West Ryde, NSW

+61 294 482 466

Terminal Building, Moranbah, QLD

+61 749 419 542

4-6 Industrial Avenue, Moranbah, QLD

+61 749 419 542

Via Coober Pedy Airport, Coober Pedy, SA

+61 886 725 541

Terminal Building, Townsville, QLD

+61 747 627 400

81-83 Flinders Street East, Townsville, QLD

+61 747 992 022

Airport Drive, Hobart, TAS

+61 362 485 424

2-4 Market Place, Hobart, TAS

+61 362 141 702

Terminal Building, Broken Hill, NSW

+61 407 878 787

260 Ruthven Street, Toowoomba, QLD

+61 746 382 999

Toowoomba Cecil Plains Road, Toowoomba, QLD

+61 746 382 999

3-15 Orchid Avenue, Surfers Paradise, QLD

+61 755 836 477

36 Pelias St, Exmouth, WA

+61 899 492 492

Murrat Road, Exmouth, WA

+61 899 492 492

1A Worth Street, Penrith, NSW

+61 247 237 888

52 Mary St, Noosaville, QLD

+61 754 742 820

366 Shute Harbour Road, Airlie Beach, QLD

+61 749 677 188

Via Emerald Airport, Emerald, QLD

+61 749 837 666

Terminal Building, Emerald, QLD

+61 749 837 666

45 Main Street, West Wyalong, NSW

+61 269 722 155

Terminal Building, Mount Gambier, SA

+61 887 234 300

8 Inverai Road, Chinchilla, QLD

+61 746 382 999

Corner Bolong Road & Beinda Street, Bomaderry, NSW

+61 244 232 424

Terminal Building, Longreach, QLD

+61 746 501 000

204 Oxford Street, Bondi Junction, NSW

+61 292 431 400

Terminal Building, Lismore, NSW

+61 266 219 022

131 Dawson Street, Lismore, NSW

+61 266 219 022

Terminal Building, Cairns, QLD

+61 740 339 555

153 Lake Street, Cairns, QLD

+61 740 480 522

Victa Road, Bendigo, VIC

+61 354 413 228

100 Miller St/Level 7, North Sydney, NSW

+61 289 041 883

Terminal Building, Karratha, WA

+61 891 444 122

Via Karratha Airport, Karratha, WA

+61 891 444 122

3 Lawrence Drive, Nerang, QLD

+61 755 581 688

Mitchell Highway, Charleville, QLD

+61 746 382 999

96 Parry Street, Charleville, QLD

+61 746 382 999

149 Princes Highway, Ulladulla, NSW

+61 244 551 645

69 Minjungbal Drive, Tweed Heads, NSW

+61 755 247 875

Corner Second Avenue & Third Street, Onslow, WA

+61 891 846 604

Terminal Building, Onslow, WA

+61 891 846 604

628 Princess Highway, Bairnsdale, VIC

+61 351 773 500

33A Kingston Road, Brisbane, QLD

+61 732 093 131

53 Albert Street, Brisbane, QLD

+61 732 470 577

728 Ann Street, Brisbane, QLD

+61 734 065 188

Terminal Building, Brisbane, QLD

+61 736 338 666

12 Curtin Avenue, Brisbane, QLD

+61 736 335 355

Cnr Fish Lane & Cordelia St, Brisbane, QLD

+61 732 172 030

105 Stewart Street, Bathurst, NSW

+61 263 373 158

Terminal Building, Bathurst, NSW

+61 263 373 158

Terminal Building, Hervey Bay, QLD

+61 741 249 877

116 Gympie Road, Strathpine, QLD

+61 738 811 155

1001 Howitt Street, Ballarat, VIC

+61 353 394 555

29 Cameron Street, Launceston, TAS

+61 363 241 500

Airport Entrance, Launceston, TAS

+61 6391 0521

4 Victoria Avenue, Castle Hill, NSW

+61 292 044 188

737-739 Forest Road, Bexley, NSW

+61 295 538 635

121 Palmer Street, Richmond, VIC

+61 391 318 838

814 Pittwater Road, Dee Why, NSW

+61 299 826 622

Via Port Hedland Airport, Port Hedland, WA

+61 891 401 877

Terminal Building, Port Hedland, WA

+61 891 401 877

Terminal Building, Kalgoorlie, WA

+61 890 211 722

520 Hannan Street, Kalgoorlie, WA

+61 890 211 722

200 William Street, Woolloomooloo Bay, NSW

+61 292 464 600

Terminal Building, Armidale, NSW

+61 267 726 216

32 Saumarez Road, Armidale, NSW

+61 267 726 216

19 Goldsmith Street, Goulburn, NSW

+61 248 215 566

63 The Esplanade, Esperance, WA

+61 890 713 998

Terminal Building, Esperance, WA

+61 890 713 998

Terminal Building, Carnarvon, WA

+61 899 411 877

6 Egan Street, Carnarvon, WA

+61 899 411 877

31 Takalvan Street, Bundaberg, QLD

+61 741 314 533

Terminal Building, Bundaberg, QLD

+61 741 314 533

Terminal Building, Broome, WA

+61 891 935 980

Coghlan Street, Broome, WA

+61 891 935 980

150 A High Street, Melton, VIC

+61 397 469 954

Terminal Building, Essendon North, VIC

+61 391 318 809

1511 Toowoomba Cecil Plains Road, Wellcamp, QLD

+61 746 382 999

51-53 Mort Street, Unit 236, Braddon, ACT

+61 262 193 000

65 Argyle Street, Traralgon, VIC

+61 351 773 511

Terminal Building, Bruce Highway, Proserpine, QLD

+61 749 455 062

114 Taren Point Road, Taren Point, NSW

+61 295 313 333

122 Moray Street, Melbourne, VIC

+61 391 318 828

650 Chapel Street, Melbourne, VIC

+61 392 018 188

Arrivals Drive, Melbourne, VIC

+61 388 555 333

Shop 2, 8 Franklin Street, Melbourne, VIC

+61 392 043 933

123 Collins Street, Melbourne, VIC

+61 386 333 300

99 Spencer Street, Melbourne, VIC

+61 392 062 322

130 Ballarat Road, Hamilton, VIC

+61 355 711 911

Terminal Building, Ceduna, SA

+61 886 253 971

35 Eyre Highway, Ceduna, SA

+61 886 253 971

Aerodrome Road, Gladstone, QLD

+61 749 782 633

8 Roseanna Street, Gladstone, QLD

+61 749 782 633

10 Pharlap Court, Goondiwindi, QLD

+61 746 382 999

Via Albany Cruiseship Terminal, Albany, WA

+61 898 422 833

Terminal Building, Albany, WA

+61 898 422 833

Terminal Building, Newell Highway, Moree, NSW

+61 267 524 977

305 Frome Street, Moree, NSW

+61 267 524 977

42 Hamilton Street, Horsham, VIC

+61 353 827 737

182 Gisborne Road, Bacchus Marsh, VIC

+61 353 671 257

491 Burke Road, Camberwell, VIC

+61 391 318 880

Budget car rental locations in Australia

201 Locations See all locations

154 George St, Singleton, NSW

+61 288 860 360

4-6 Industrial Ave, Moranbah, QLD

+61 749 415 772

Terminal Building, Moranbah, QLD

+61 749 415 772

Via Mud Hut Motel, Coober Pedy, SA

+61 886 725 333

Terminal Building, Coober Pedy, SA

+61 886 725 333

Terminal Building, Newcastle, NSW

+61 249 109 203

50 Clyde St, Newcastle, NSW

+61 249 045 255

Terminal Building, Townsville, QLD

+61 747 627 433

Via Townsville Airport, Townsville, QLD

+61 747 627 433

Domestic Terminal, Hobart, TAS

+61 362 485 333

96 Harrington St, Hobart, TAS

+61 362 345 222

262 Ruthven St, Toowoomba, QLD

+61 746 328 598

Shop 32b/3-15 Orchid Ave, Surfers Paradise, QLD

+61 755 836 499

Terminal Building, Exmouth, WA

+61 899 491 534

1 Griffiths Way, Exmouth, WA

+61 899 491 534

1a Worth St, Penrith, NSW

+61 247 237 888

52 Mary St, Noosaville, QLD

+61 754 742 820

Block B Shop 5, Airlie Beach, QLD

+61 749 451 024

Terminal Building, Emerald, QLD

+61 749 821 767

Via Emerald Airport, Emerald, QLD

+61 749 821 767

Terminal Building, Mount Gambier, SA

+61 887 254 340

8 Inverai Rd, Chinchilla, QLD

+61 746 328 598

Cnr Bolong Rd & Beinda St, Bomaderry, NSW

+61 244 232 424

190 Settlement Rd, Bundoora, VIC

+61 394 645 675

Terminal Building, Longreach, QLD

+61 746 501 001

204 Oxford St, Bondi Junction, NSW

+61 292 431 400

302 Kororoit Creek Rd, Williamstown, VIC

+61 391 318 877

Bruxner Hwy, Lismore, NSW

+61 266 221 900

111 Dawson St, Lismore, NSW

+61 266 221 900

Terminal Building, Cairns, QLD

+61 740 339 777

153 Lake St, Cairns, QLD

+61 740 488 166

579 Napier St, Bendigo, VIC

+61 354 320 496

Victa Road, Bendigo, VIC

+61 354 413 228

Northpoint Tower, North Sydney, NSW

+61 289 041 883

Terminal Building, Karratha, WA

+61 891 442 136

Via Karratha Airport, Karratha, WA

+61 891 442 136

Terminal Building, Charleville, QLD

+61 746 328 598

69a Minjungbal Dr, Tweed Heads, NSW

+61 755 233 133

628 Princes Hwy, Bairnsdale, VIC

+61 351 773 588

12b Curtin Ave, Brisbane, QLD

+61 736 335 333

33b Kingston Rd, Brisbane, QLD

+61 738 276 999

Brisbane Airport Terminal, Brisbane, QLD

+61 730 001 030

53 Albert St, Brisbane, QLD

+61 732 470 599

728b Ann St, Brisbane, QLD

+61 734 065 188

Terminal Building, Bathurst, NSW

+61 263 373 158

105 Stewart St, Bathurst, NSW

+61 263 373 158

727 Ballarat Rd, Sunshine, VIC

+61 391 318 866

2 Kruger Court, Hervey Bay, QLD

+61 741 256 906

Terminal Building, Hervey Bay, QLD

+61 741 256 906

116 Gympie Rd, Strathpine, QLD

+61 732 657 644

1003 Howitt St, Ballarat, VIC

+61 353 381 883

Penneshaw Ferry Terminal, Penneshaw, SA

+61 885 533 133

152 Latrobe Terrace, Geelong, VIC

+61 352 736 666

1112 Nepean Hwy, Highett, VIC

+61 392 410 444

76 Frederick St, Launceston, TAS

+61 363 315 422

119 Palmer St, Richmond, VIC

+61 391 318 833

Terminal Building, Port Hedland, WA

+61 891 401 229

Via Port Hedland Airport, Port Hedland, WA

+61 891 401 229

72 New England Hwy, Glen Innes, NSW

+61 267 322 685

Terminal Building, Kalgoorlie, WA

+61 890 932 300

Hart Kerspian Dr, Kalgoorlie, WA

+61 890 932 300

Terminal Building, Armidale, NSW

+61 267 725 872

Lot 2/32 Saumarez Rd, Armidale, NSW

+61 267 725 872

Terminal Building, Esperance, WA

+61 890 712 775

Via Esperance Airport, Esperance, WA

+61 890 712 775

237 Robinson St, Carnarvon, WA

+61 899 412 155

Terminal Building, Carnarvon, WA

+61 899 412 155

Terminal Building, Bundaberg, QLD

+61 741 550 095

2 Squadron Drive, Bundaberg, QLD

+61 741 550 095

Mcpherson St, Broome, WA

+61 891 935 355

Mcpherson St, Broome, WA

+61 891 935 355

1511 Toowoomba Cecil Plains Rd, Wellcamp, QLD

+61 746 328 598

17 Lonsdale Street, Braddon, ACT

+61 262 193 000

7 Rouse Rd, Mandurah, WA

+61 895 559 805

65 Argyle Street, Traralgon, VIC

+61 351 773 577

Terminal Building, Proserpine, QLD

+61 749 451 024

Airport Rd, Evandale, TAS

+61 363 918 566

114 Taren Point Rd, Taren Point, NSW

+61 295 313 333

Unit 28, 99 Spencer St, Melbourne, VIC

+61 392 062 333

122 Moray Street, Melbourne, VIC

+61 391 318 822

Shop 2/8 Franklin St, Melbourne, VIC

+61 392 043 933

650 Chapel Street, Melbourne, VIC

+61 392 018 186

5-7 Greenaway St, Melbourne, VIC

+61 390 884 111

Terminal Building, Ceduna, SA

+61 886 253 365

Via Ceduna Airport, Ceduna, SA

+61 886 253 365

Terminal Building, Gladstone, QLD

+61 749 728 488

18 Neil St, Gladstone, QLD

+61 749 728 488

Gladstone Cruise Terminal, Gladstone, QLD

+61 749 728 488

Terminal Building, Albany, WA

+61 898 417 799

360 Albany Hwy, Albany, WA

+61 898 417 799

Terminal Building, Moree, NSW

+61 267 524 977

305 Frome St, Moree, NSW

+61 267 524 977

Keppel Bay Marina, Yeppoon, QLD

+61 749 228 064

487 Burke Rd, Camberwell, VIC

+61 391 318 888

95 Bent St, Grafton, NSW

+61 266 514 994

Terminal Building, Devonport, TAS

+61 364 270 650

Devonport Ferry Terminal, Devonport, TAS

+61 364 270 650

Via Devonport Ferry, Devonport, TAS

+61 364 270 650

18 Tattersall Rd, Blacktown, NSW

+61 288 860 330

Mascot Airport, Sydney, NSW

+61 292 079 165

Thrifty car rental locations in Australia

173 Locations See all locations

2 Elna Crt, Moorabbin, VIC

+61 399 541 590

Unit 1, 4 Mary St, Singleton, NSW

+61 265 721 354

95 Kingaroy St, Kingaroy, QLD

+61 746 153 766

Mudgee Ap, Mudgee, NSW

+61 263 720 111

5 Sydney Rd, Mudgee, NSW

+61 263 720 111

Corner Bourke & Gardeners Rd, Alexandria, NSW

+61 296 999 555

52 Hutchinson Street, Coober Pedy, SA

+61 883 442 210

289 Ingham Rd, Townsville, QLD

+61 747 254 600

Townsville Ap, Townsville, QLD

+61 747 254 655

65 Argyle St, Hobart, TAS

+61 362 341 341

In Terminal, Hobart, TAS

+61 362 485 678

Coolangatta Ap, Coolangatta, QLD

+61 755 366 955

23 Bromide St, Broken Hill, NSW

+61 880 881 928

Broken Hill Ap, Broken Hill, NSW

+61 880 881 928

2-8 Water St, Toowoomba, QLD

+61 746 329 711

Corner Enderley Ave And Surfer, Surfers Paradise, QLD

+61 755 709 999

556 High Street, Penrith, NSW

+61 247 312 038

Emerald Ap, Emerald, QLD

+61 779 824 744

Mount Gambier Ap, Mount Gambier, SA

+61 887 232 488

25 Krauss Ave, Lismore, NSW

+61 266 222 266

Lismore Ap, Lismore, NSW

+61 266 222 266

Cairns Ap, Cairns, QLD

+61 740 339 800

Corner Of Sheridan And Aplin S, Cairns, QLD

+61 740 518 099

Cnr Myers St And St Andrew Ave, Bendigo, VIC

+61 354 416 448

Lot 18, Bayly Ave, Karratha, WA

+61 891 431 711

Karratha Ap, Karratha, WA

+61 891 431 711

5 Second Avenue, Casino, NSW

+61 266 222 337

144 Pacific Highway, Ourimbah, NSW

+61 243 881 690

6 Katherine Terrace, Katherine, NT

+61 889 723 483

Katherine Airport, Katherine, NT

+61 889 723 183

8 Mount Road, Bowral, NSW

+61 244 724 810

596 Beadon Creek Rd, Onslow, WA

+61 891 813 300

337 Renmark Ave, Renmark, SA

+61 883 442 210

Brisbane Ap, Brisbane, QLD

+61 730 008 600

49 Barry Parade, Brisbane, QLD

+61 730 063 255

137 Nudgee Rd, Brisbane, QLD

+61 731 314 677

Corner Compton And Ewing Rd Wd, Brisbane, QLD

+61 738 087 085

Bathurst Ap, Bathurst, NSW

+61 263 317 033

41 Main St., Hervey Bay, QLD

+61 741 240 166

5 Container Street, Tingalpa, QLD

+61 733 978 899

Corner Norman And Dowling Sts, Ballarat, VIC

+61 353 392 676

15 York St, Geelong, VIC

+61 352 225 888

Launceston Ap, Launceston, TAS

+61 336 918 105

1a Hudson Fysh Drive, Launceston, TAS

+61 363 330 911

Taree Ap, Taree, NSW

+61 2653 9738

85 High Street Maitland, Maitland, NSW

+61 240 286 506

281 Morayfield, Morayfield, QLD

+61 754 313 466

Port Hedland, Wa Australia, Port Hedland, WA

+61 891 402 411

Cnr Cajarina Rd & Harwell Way, Port Hedland, WA

+61 891 402 411

Kalgoorlie Ap, Kalgoorlie, WA

+61 890 214 722

Kalgoorlie, Kalgoorlie, WA

+61 890 214 722

C/o Tyrepower, Armidale, NSW

+61 267 724 551

Darwin Ap, Palmerston, NT

+61 889 242 480

In Terminal, Bundaberg, QLD

+61 7428 951 135

49 Takalvan Street, Bundaberg, QLD

+61 743 264 961

31 The Old Northern Road, Narellan, NSW

+61 280 147 652

Broome Ap, Broome, WA

+61 891 937 712

26 Constitution Road, Ryde, NSW

+61 299 426 900

19-23 Ferry Road, Southport (Queensland), QLD

+61 755 709 999

Brisbane West Wellcamp Airport, Wellcamp, QLD

+61 746 393 640

60-62 Captain Cook Dr, Taren Point, NSW

+61 295 418 900

300 Hume Hwy, Liverpool, NSW

+61 296 022 621

419 Elizabeth Ave, Kippa-Ring, QLD

+61 734 801 646

99 Spencer St, Melbourne, VIC

+61 386 616 000

Melbourne Ap, Melbourne, VIC

+61 392 416 100

166 Montague Street, Melbourne, VIC

+61 396 997 577

393 Bridge Rd, Melbourne, VIC

+61 3942 5333

Melbourne Ap, Melbourne, VIC

+61 392 416 100

423-425 Malvern Road, Melbourne, VIC

Gladstone Ap, Gladstone, QLD

+61 749 725 999

10 Pharlap Ct, Goondiwindi, QLD

+61 746 714 364

Nrma Depot, Moree, NSW

+61 267 653 699

Moree Ap, Moree, NSW

+61 267 522 448

Horsham 22 O'Callahans Parade, Horsham, VIC

+61 353 812 040

152a Gaffney St, Coburg, VIC

Hervey Bay /fraser Coast Ap, Urangan, QLD

+61 741 240 166

1/45 Villiers St, Grafton, NSW

+61 266 439 008

Grafton Ap, Grafton, NSW

+61 266 439 008

77 Richmond Road, Blacktown, NSW

+61 298 316 885

9 A York St, Sydney, NSW

+61 292 767 330

Sydney Intl Ap, Sydney, NSW

+61 295 821 722

191 William St, Sydney, NSW

+61 130 367 227

Sir John Young Crescent, Sydney, NSW

+61 292 212 231

324 Collier Rd, Bassendean, WA

+61 894 648 800

Ayers Rocks Ap, Yulara, NT

+61 889 562 556

Tourist Information Centre, Yulara, NT

+61 889 562 030

24 North Terrace, Burnie, TAS

+61 466 520 737

Williamtown Ap, Williamtown, NSW

+61 249 654 535

Adelaide Ap, Adelaide, SA

+61 882 343 029

23 Hindley St, Adelaide, SA

+61 884 108 977

1648 Sydney Road, Campbellfield, VIC

+61 399 040 080

218 South St, Fremantle, WA

+61 892 391 555

Whyalla Airport, Whyalla, SA

+61 883 442 210

209 Nepean Highway, Brighton, VIC

+61 395 969 888

5 Aldinga Street, Brendale, QLD

+61 734 801 644

12 Davidson St C, Tennant Creek, NT

+61 889 623 188

Tennant Creek Ap, Tennant Creek, NT

+61 889 623 040

158 Beach St, Frankston, VIC

+61 397 702 999

641 The Horsley Drive, Smithfield, NSW

+61 289 991 473

272 Pacific Highway, Charlestown, NSW

+61 2494 222 266

keddy by Europcar car rental locations in Australia

159 Locations See all locations

245-247 Wickham RdMoorabbin, Moorabbin, VIC

1 Waddells lane, Singleton, NSW

678 BOTANY ROAD, Alexandria, NSW

20 Denison Street, Newcastle, NSW

+61 249 895 750

5 Throsby Street, Newcastle, NSW

+61 249 400 364

15 Murray Dwyer Circuit, Mayfield West, Newcastle, NSW

+61 249 400 364

Terminal Building- Townsville Airport, Townsville, QLD

+61 747 601 380

305 INGHAM ROAD, Townsville, QLD

1 Gatty StHobart Airport, Hobart, TAS

+61 362 485 849

112 HARRINGTON STREET, Hobart, TAS

Terminal Building, Wellcamp Airport, Toowoomba, QLD

+61 746 709 555

144 James Street, Toowoomba, QLD

3031 Surfers Paradise Blv, Surfers Paradise, QLD

+61 755 836 430

Lot 101 - 445 Murat Rd, Exmouth, WA

+61 899 492 940

6-8 Doonmoore Street, Penrith, NSW

+61 247 226 650

398 Shute Harbour Rd, Shop 1, Airlie Beach, QLD

+61 749 464 133

Scott Vowles Auto - 194 Wollombi Rd, Cessnock, Cessnock, NSW

+61 265 788 744

Emerald Airport, Terminal Building, Emerald, QLD

+61 749 877 744

Gregory Highway, Emerald, QLD

52-62 WARREGO HIGHWAY, Chinchilla, QLD

2 / 24 Craft Close, Toormina, NSW

+61 266 589 009

Cloncurry AirportTerminal Building, Cloncurry, QLD

+61 746 221 730

Cloncurry 4wd Serv. - 28 Ramsay St, Cloncurry, QLD

Lismore AirportDesk In Terminal, Lismore, NSW

215 Molesworth St, Lismore, NSW

Cairns Square, Corner Shield & Abbott Street, Cairns, QLD

+61 740 334 800

Terminal BuildingCairns Airport, Cairns, QLD

+61 740 349 088

229 High Street, Bendigo, VIC

1 Bayly Avenue, Karratha, WA

+61 891 838 453

35a Bayly Avenue, Karratha, WA

TERMINAL BUILDING ONSLOW AIRPORTOnslow Road, Onslow, WA

+61 898 482 430

449 Princess Highway, Victoria, Bairnsdale, VIC

+61 351 529 799

Sofitel Brisbane - 249 Turbot St, Brisbane, Brisbane, QLD

1468a Ipswich Rd, Brisbane, QLD

+61 733 361 320

In Terminal - The Circuit, Brisbane Airport, Brisbane, QLD

+61 738 748 150

18 Hercules Street, Brisbane, QLD

+61 732 682 418

728 Ann Street, Brisbane, QLD

117 Curtin Ave West, Brisbane, QLD

5 Charlotte Street, Bathurst, NSW

+61 438 736 107

Don Adams Dve, Hervey Bay, QLD

+61 741 282 100

299-301 Milperra Road, Milperra, NSW

+61 287 078 500

928 Wynnum Rd, Cannon Hill, Tingalpa, QLD

+61 739 021 582

24 Adelaide Road, Mt. Barker, SA

+61 883 982 134

206 Burbank Street, Ballarat, VIC

+61 353 391 058

48 MERCER STREET, Geelong, VIC

Terminal Building Launceston Airport, Launceston, TAS

+61 363 919 161

80 Tamar St, Launceston, TAS

Launceston Country Club Casino Country Club Avenue, Launceston, TAS

+61 363 918 000

1 Columbia Ct, Castle Hill, NSW

26 Swan Street, Richmond, VIC

+61 392 010 000

85 - 87 High St, Maitland, NSW

+61 249 348 900

38-40 Dickson Road, Caboolture, Morayfield, QLD

Waldron Drive, Port Hedland, WA

+61 898 482 430

18 Murrena Steet, Port Hedland, WA

Kalgoorlie Airport, Kalgoorlie, WA

+61 890 931 991

Graham Betts Motors - 103 Rusden St, Armidale, Armidale, NSW

+61 267 729 444

Airport Terminal Building, Esperance, WA

+61 890 720 040

Bundaberg Apt, Bundaberg, QLD

+61 741 550 333

87 TAKALVAN STREET, Bundaberg, QLD

Broome Apt, Broome, WA

+61 891 937 788

149 Ferry RoadSouthport, Southport (Queensland), QLD

CALTEX SERVICE STATION 44-48 BYRON ST, Lennox Head, NSW

Proserpine Apt, Proserpine, QLD

+61 749 464 133

1 English Street, Melbourne, VIC

Terminal Buildings Arrivals Drive, Melbourne AirportMelbourne - Airport, Melbourne, VIC

+61 392 416 800

89 - 91 Franklin Street, Melbourne, VIC

+61 386 330 000

56-58 Clarendon Street, Melbourne, VIC

+61 396 692 480

Southern Cross Station, Spencer St, Melbourne, VIC

+61 399 206 488

95 St. Kilda Road, Melbourne, VIC

+61 399 535 780

Tenancy 2 - 151 Kings Way, Melbourne, VIC

TERMINAL BUILDING GLADSTONE AIRPORTGladstone Airport, Gladstone, QLD

+61 749 787 787

Econo Lodge Moree - 21 Alice Street, Moree, NSW

Terminal Building, Moree, NSW

401 CAMBERWELL ROAD, Camberwell, VIC

LOT 30 AIRPORT ROADGoolwa, Goolwa, SA

+61 885 554 030

1541 Booral Road, Urangan, QLD

+61 741 282 100

Terminal Building- Devonport Airport, Devonport, TAS

+61 364 270 888

11 The Esplanade Opposite Ferry Terminal, Devonport, TAS

+61 364 270 888

231 Prospect Highway, Blacktown, NSW

+61 296 723 240

105 William Angliss Drive, Laverton North, Laverton, VIC

+61 439 500 620

1053 Bourke Street, Sydney, NSW

+61 283 742 950

320 Harris St, Inside Secure Car Park,entry Off Allen St On Lg LevelPyrmont, Sydney, NSW

+61 282 559 050

Terminal 1 building - Airport Drive, MascotSYDNEY AIRPORT, Sydney, NSW

+61 292 079 400

Pullman Hotel36 College St, Sydney, NSW

Mercure Hotel / 818-820 George St, Sydney, NSW

+61 282 559 050

Apollon Motor Inn - 15 Torrens St, Victor Harbor, SA

+61 885 522 777

104 Princes Hwy, Nowra, NSW

In Terminal - 1 Williamtown Dr,, Williamtown, NSW

+61 249 650 162

142 North Terrace, Adelaide, SA

+61 881 146 350

442 Main Road North, Gepps Cross, Adelaide, SA

+61 883 075 850

Adelaide Intl TerminalLocated In Domestic Terminal, Adelaide, SA

+61 881 503 090

1551 Sydney Road, Campbellfield, VIC

+61 410 612 063

96 QUEEN VICTORIA STREET, Fremantle, WA

Corner South Pine Rd & Leitchs Rd, Brendale, QLD

+61 733 841 100

120-124 Dandenong Road, Frankston, VIC

+61 397 701 155

78-84 Parramatta Road, Parramatta, NSW

+61 292 043 960

344-350 Raglan Street, Sale, VIC

287-289 York Street, Sale, VIC

+61 351 424 999

32 BRISBANE RD, Ipswich, QLD

28-30 Lonsdale Street, Dandenong, VIC

+61 397 948 100

Europcar car rental locations in Australia

126 Locations See all locations

245-247 Wickham Road, Moorabbin, VIC

+61 395 554 248

1 Waddells Lane, Singleton, NSW

+61 265 788 744

Terminal BuildingNewcastle Williamtown Airport, Newcastle, NSW

+61 249 650 162

20 Denison Street, Newcastle, NSW

+61 249 895 750

305 Ingham Road, Townsville, QLD

+61 747 627 050

Terminal BuildingTownsville Airport, Townsville, QLD

+61 747 601 380

112 Harrington Street, Hobart, TAS

+61 362 311 077

Terminal BuildingGold Coast Airport, Coolangatta, QLD

+61 755 693 370

235 Ruthven Street, Toowoomba, QLD

+61 746 994 180

Terminal BuildingWellcamp Airport, Toowoomba, QLD

+61 746 994 180

Lot 101 - 445 Murat Rd, Exmouth, WA

+61 899 492 940

Meet & Greet Service Learmonth AptMinilya Exmouth Road, Exmouth, WA

+61 899 492 940

6-8 Doonmore Street, Penrith, NSW

+61 247 226 650

Hobart Airport, Cambridge, TAS

+61 362 485 849

398 Shute Harbour Road, Airlie Beach, QLD

+61 749 464 133

Scott Vowles Auto - 194 Wollombi Rd, Cessnock, NSW

+61 265 788 744

52-62 Warrego Highway, Chinchilla, QLD

+61 400 827 299

229 High Street, Kangaroo Flat, VIC

+61 354 477 831

Cloncurry 4wd Serv. - 28 Ramsay St, Cloncurry, QLD

+61 400 827 299

Terminal Building *meet & Greet*Cloncurry Airport, Cloncurry, QLD

+61 400 827 299

21 Ballina Road, Lismore, NSW

+61 266 862 992

Terminal BuildingLismore Airport, Lismore, NSW

+61 266 862 992

Cairns SquareCorner Shield & Abbott Street, Cairns, QLD

+61 740 334 800

Terminal BuildingCairns Airport, Cairns, QLD

+61 740 349 088

Terminal BuildingKarratha Airport, Karratha, WA

+61 891 838 453

35a Bayly Avenue, Karratha, WA

+61 428 111 237

449 Princes Highway, Bairnsdale, VIC

+61 351 529 799

728 Ann Street, Brisbane, QLD

+61 730 067 440

1276 Wynnum Road, Brisbane, QLD

+61 739 021 582

Terminal BuildingBrisbane Airport, Brisbane, QLD

+61 738 748 150

Sofitel Brisbane - 249 Turbot St, Brisbane, QLD

+61 739 059 120

Terminal BuildingHervey Bay Airport, Hervey Bay, QLD

+61 741 282 100

299-301 Milperra Road, Milperra, NSW

+61 287 078 500

Mt Barker Village - 2 Victoria Crs, Mt. Barker, SA

+61 883 982 134

1007 Howitt St, Ballarat, VIC

+61 353 391 058

48 Mercer Street, Geelong, VIC

+61 352 298 188

80 Tamar Street, Launceston, TAS

+61 363 318 200

Terminal BuildingLaunceston Airport, Launceston, TAS

+61 363 919 161

26 Swan Street, Richmond, VIC

+61 392 010 000

16 Johnson Street, Maitland, NSW

+61 249 348 900

Port Hedland AirportGreat Northern Highway, Port Hedland, WA

+61 898 482 430

Hartkerspien Drive, Kalgoorlie, WA

+61 890 931 991

Graham Betts Motors - 103 Rusden St, Armidale, NSW

+61 265 788 744

87 Takalvan Street, Bundaberg, QLD

+61 741 112 130

Terminal BuildingBundaberg Airport, Bundaberg, QLD

+61 741 550 333

Terminal BuildingBroome Airport, Broome, WA

+61 891 937 788

149 Ferry Road, Southport (Queensland), QLD

+61 755 281 846

1 English Street, Essendon North, VIC

+61 383 366 662

Terminal BuildingProserpine Airport, Proserpine, QLD

+61 749 464 133

Terminal BuildingsArrivals Drive, Melbourne Airport, Melbourne, VIC

+61 392 416 800

Southern Cross Station - Spencer St, Melbourne, VIC

+61 399 206 488

Tenancy 2 - 151 Kings Way, Melbourne, VIC

+61 396 692 480

89 Franklin Street, Melbourne, VIC

+61 386 330 000

50-54 Clarendon Street, Melbourne, VIC

+61 396 692 480

590 Ballarat Road, Melbourne, VIC

+61 383 181 950

Terminal BuildingGladstone Airport, Gladstone, QLD

+61 749 787 787

Econo Lodge Moree - 21 Alice Street, Moree, NSW

+61 257 332 802

Terminal Building, Moree, NSW

+61 257 332 802

Lot 30 Airport Road, Goolwa, SA

+61 883 982 153

1541 Booral Road, Urangan, QLD

+61 741 282 100

11 The EsplanadeOpposite Ferry Terminal, Devonport, TAS

+61 364 270 888

Ferry Terminal Building, Devonport, TAS

+61 364 270 888

Terminal BuildingDevonport Airport, Devonport, TAS

+61 364 270 888

1053 Bourke Street, Sydney, NSW

+61 283 742 950

Ibis Darling Harbour70 Murray Street, Sydney, NSW

+61 282 559 050

Pullman Hotel / 26-36 College St, Sydney, NSW

+61 282 559 050

Terminal BuildingsSydney Airport, Sydney, NSW

+61 292 079 400

Mercure Hotel / 818-820 George St, Sydney, NSW

+61 282 559 050

Apollon Motor Inn - 15 Torrens St, Victor Harbor, SA

+61 883 982 153

Terminal BuildingBurnie Wynyard Airport, Burnie, TAS

+61 364 424 230

225 North Terrace, Adelaide, SA

+61 881 146 350

Terminal BuildingAdelaide Airport, Adelaide, SA

+61 881 503 090

1551 Sydney Road, Campbellfield, VIC

+61 391 017 907

96 Queen Victoria Street, Fremantle, WA

+61 893 364 411

Corner South Pine Rd & Leitchs Rd, Brendale, QLD

+61 733 841 100

120-124 Dandenong Road, Frankston, VIC

+61 397 701 155

1 Columbia Ct, Baulkham Hills, NSW

Bp Station / 344-350 Raglan St, Sale, VIC

+61 351 424 999

32 Brisbane Rd, Ipswich, QLD

+61 738 127 620

3920 Pacific Highway, Logan City, QLD

+61 738 849 200

28-30 Lonsdale Street, Dandenong, VIC

+61 397 948 100

Terminal BuildingPort Lincoln Airport, Port Lincoln, SA

+61 886 824 666

Terminal BuildingAlice Springs Airport, Alice Springs, NT

+61 889 533 799

Terminal BuildingRockhampton Airport, Rockhampton, QLD

+61 749 220 044

T1/t2 & T3/t4 - Terminal Buildings, Perth, WA

+61 892 374 330

3-5 Gordon Street, Perth, WA

+61 892 260 026

Puma Service Station - 50 Sydney St, Muswellbrook, NSW

+61 265 788 744

Terminal BuildingGeraldton Airport, Geraldton, WA

+61 899 646 050

U3 - 12 King Edward Rd, Osborne Park, WA

+61 892 427 414

18 Yale Dr, Epping, VIC

+61 384 026 901

231 Prospect Hwy, Seven Hills, NSW

+61 296 723 240

8a Flinders Street, Wollongong, NSW

+61 242 514 830

900 Pacific HighwayInside Storage King, Gosford, NSW

+61 243 020 821

Terminal BuildingMackay Airport, Mackay, QLD

+61 749 526 269

77 Cavenagh Street, Darwin, NT

+61 889 410 300

Terminal BuildingDarwin Airport, Darwin, NT

+61 889 453 261

1c Clarendon Street, Artarmon, NSW

+61 292 002 650

1182-1184 South Road, Clovelly Park, SA

+61 881 503 087

194 Pacific Highway, Coffs Harbour, NSW

+61 266 589 009

Coffs Harbour AirportHogbin Drive, Coffs Harbour, NSW

+61 266 589 009

Firefly car rental locations in Australia

102 Locations See all locations

Moranbah Airport, Moranbah, QLD

Mudgee Airport, Mudgee, NSW

Moruya Airport, Moruya, NSW

Unit 6, 221-223 Oriordan St, Alexandria, NSW

+61 283 381 551

Coober Pedy Airport, Coober Pedy, SA

Williamstown Dve, Newcastle, NSW

+61 249 651 360

Aeropelican Airport, Newcastle, NSW

Stinson Ave, Townsville, QLD

+61 747 754 821

Gold Coast Hwy, Coolangatta, QLD

+61 755 366 133

Toowoomba City Aerodrome, Toowoomba, QLD

Toowoomba Wellcamp Airport, Toowoomba, QLD

Exmouth Gulf Airport, Exmouth, WA

Hobart Airport, Cambridge, TAS

Emerald Airport, Emerald, QLD

Mount Gambier Airport, Mount Gambier, SA

Longreach Airport, Longreach, QLD

Cloncurry Airport, Cloncurry, QLD

Lismore Airport, Lismore, NSW

147 Lake St, Cairns, QLD

+61 740 410 895

Airport Ave, Cairns, QLD

+61 740 359 299

Cairns Square, Abbott St, Cairns, QLD

+61 740 516 399

Karratha Airport, Karratha, WA

Charleville Airport, Charleville, QLD

Tindal / Katherine, Katherine, NT

Onslow Airport, Onslow, WA

55 Charlotte St, Brisbane, QLD

+61 732 216 166

Airport Drive, Brisbane, QLD

+61 738 605 014

Hervey Bay Airport, Hervey Bay, QLD

Cowra Airport, Cowra, NSW

Launceston Airport, Launceston, TAS

Taree Airport, Taree, NSW

Port Hedland Pardoo, Port Hedland, WA

Kalgoorlie-Boulder Airport, Kalgoorlie, WA

Esperance Airport, Esperance, WA

Carnarvon Airport, Carnarvon, WA

Bundaberg Airport, Bundaberg, QLD

Broome International Airport, Broome, WA

Proserpine Airport, Proserpine, QLD

65 Queens Road, Melbourne, VIC

+61 395 252 764

16 Tarmac Drive, Melbourne, VIC

+61 428 725 098

Tullamarine Airport, Melbourne, VIC

+61 393 384 044

114 Flinders St, Melbourne, VIC

+61 396 500 245

Shop 3 / 8 Franklin St, Melbourne, VIC

+61 396 636 244

Essendon Airport, Melbourne, VIC

Erldunda Airport, Erldunda, NT

Ceduna Airport, Ceduna, SA

Aerodrome Rd, Gladstone, QLD

+61 749 786 899

Goondiwindi Airport, Goondiwindi, QLD

Moree Airport, Moree, NSW

Clarence Valley Regional Airport, Grafton, NSW

Devonport Airport, Devonport, TAS

50 Ross Smith Ave, Sydney, NSW

+61 429 363 794

65 William Street, Sydney, NSW

+61 293 606 621

10/209 Harris St, Sydney, NSW

+61 295 188 450

50 Ross Smith Ave, Sydney, NSW

+61 429 363 794

Ayers Rock Airport, Yulara, NT

Resort Shopping Sq, Yulara, NT

+61 889 562 244

Wynyard Airport, Burnie, TAS

Sir Donald Bradman Drive, Adelaide, SA

+61 882 344 566

74 Blyth St, Adelaide, SA

+61 882 312 856

Whyalla Airport, Whyalla, SA

Tennant Creek Airport, Tennant Creek, NT

Port Augusta Airport, Port Augusta, SA

Port Lincoln Airport, Port Lincoln, SA

Santa Teresa Rd, Alice Springs, NT

+61 889 528 697

Rockhampton Airport, Rockhampton, QLD

+61 749 222 721

Airport Dom/int Terminal, Perth, WA

+61 894 791 788

475 Murray St, Perth, WA

+61 893 217 777

Geraldton Airport, Geraldton, WA

Port Macquarie Airport, Port Macquarie, NSW

Cobar Airport, Cobar, NSW

Illawarra Regional Airport, Wollongong, NSW

East Kimberley Regional Airport, Kununurra, WA

Boundry Rd, Mackay, QLD

+61 749 514 685

Narrabri Airport, Narrabri, NSW

Mcmillians Road, Darwin, NT

+61 889 450 999

55-59 Mitchell St, Darwin, NT

+61 889 410 944

Narrandera Airport, Narrandera, NSW

Bunbury Airport, Bunbury, WA

Mount Isa Airport, Mount Isa, QLD

Kingscote Airport, Kingscote, SA

Cooma–Snowy Mountains Airport, Cooma, NSW

Weipa Airport, Weipa, QLD

Coffs Harbour Airport, Coffs Harbour, NSW

Pialligo Ave, Canberra, ACT

+61 262 496 211

27 Kembla St, Canberra, ACT

+61 262 804 524

Sunshine Coast Airport, Maroochydore, QLD

Merimbula Airport, Merimbula, NSW

Leonora Airport, Leonora, WA

Roma, Roma, QLD

Portland Airport, Portland, VIC

Parkes Airport, Parkes, NSW

Maryborough Airport, Maryborough, QLD

Newman Airport, Newman, WA

Orange Airport, Orange, NSW

Tamworth Airport, Tamworth, NSW

Mildura Airport, Mildura, VIC

330 Nudgee Rd, Hendra, QLD

+61 402 040 409

Dubbo, Dubbo, NSW

Wagga Airport, Wagga Wagga, NSW

Dollar car rental locations in Australia

89 Locations See all locations

2 Elna Crt, Moorabbin, VIC

+61 399 541 590

Unit 1, 4 Mary St, Singleton, NSW

+61 265 721 354

95 Kingaroy St, Kingaroy, QLD

+61 746 153 766

5 Sydney Rd, Mudgee, NSW

+61 263 720 111

Corner Bourke & Gardeners Rd, Alexandria, NSW

+61 296 999 555

52 Hutchinson Street, Coober Pedy, SA

+61 883 442 210

65 Argyle St, Hobart, TAS

+61 362 341 341

Coolangatta Ap, Coolangatta, QLD

+61 755 366 955

2-8 Water St, Toowoomba, QLD

+61 746 329 711

Corner Enderley Ave And Surfer, Surfers Paradise, QLD

+61 755 709 999

556 High Street, Penrith, NSW

+61 247 312 038

Mount Gambier Ap, Mount Gambier, SA

+61 887 232 488

25 Krauss Ave, Lismore, NSW

+61 266 222 266

Corner Of Sheridan And Aplin S, Cairns, QLD

+61 740 518 099

Cnr Myers St And St Andrew Ave, Bendigo, VIC

+61 354 416 448

Brisbane Ap, Brisbane, QLD

+61 730 008 600

137 Nudgee Rd, Brisbane, QLD

+61 731 314 677

49 Barry Parade, Brisbane, QLD

+61 730 063 255

Corner Compton And Ewing Rd Wd, Brisbane, QLD

+61 738 087 085

5 Container Street, Tingalpa, QLD

+61 733 978 899

Corner Norman And Dowling Sts, Ballarat, VIC

+61 353 392 676

15 York St, Geelong, VIC

+61 352 225 888

1a Hudson Fysh Drive, Launceston, TAS

+61 363 330 911

281 Norayfield, Morayfield, QLD

+61 754 313 466

C/o Tyrepower, Armidale, NSW

+61 267 724 551

31 The Old Northern Road, Narellan, NSW

+61 280 147 652

26 Constitution Road, Ryde, NSW

+61 299 426 900

60-62 Captain Cook Dr, Taren Point, NSW

+61 295 418 900

300 Hume Hwy, Liverpool, NSW

+61 296 022 621

419 Elizabeth Ave, Kippa-Ring, QLD

+61 734 801 646

Melbourne Ap, Melbourne, VIC

+61 392 416 100

99 Spencer St, Melbourne, VIC

+61 386 616 000

393 Bridge Rd, Melbourne, VIC

+61 3942 5333

166 Montague St, Melbourne, VIC

+61 396 997 577

10 Pharlap Ct, Goondiwindi, QLD

+61 746 714 364

Nrma Depot, Moree, NSW

+61 267 653 699

Shed 1/45 Villiers St, Grafton, NSW

+61 266 439 008

77 Richmond Road, Blacktown, NSW

+61 298 316 885

Sydney Intl Ap, Sydney, NSW

+61 295 821 722

191 Willam St, Sydney, NSW

+61 130 367 227

Sir John Young Crescent, Sydney, NSW

+61 292 212 231

Tourist Informataion Centre, Yulara, NT

+61 889 562 030

Adelaide Ap, Adelaide, SA

+61 8823 4309

23 Hindley St, Adelaide, SA

+61 884 108 977

5 Aldinga Street, Brendale, QLD

+61 734 801 644

12 Davidson St C, Tennant Creek, NT

+61 889 623 188

158 Beach St, Frankston, VIC

+61 397 702 999

16 Banksia Drive, Byron Bay, NSW

+61 266 528 764

272 Pacific Highway, Charlestown, NSW

+61 2494 222 266

678 Nicklin Way, Currimundi, QLD

+61 4754 518 400

26 Brisbane Road, Ipswich, QLD

+61 738 845 722

17-19 Plunkett Rd, Dandenong, VIC

+61 395 090 699

176 Harbord Rd, Brookvale, NSW

+61 299 415 688

Cnr Stott Tce & Hartley St, Alice Springs, NT

+61 889 529 999

Perth Ap, Perth, WA

+61 894 776 769

198 Adelaide Terrace, Perth, WA

+61 892 254 466

101a Hastings River Dr, Port Macquarie, NSW

+61 265 842 122

Kununurra Ap, Kununurra, WA

+61 891 691 911

64 Stuart Highway, Darwin, NT

50 Mitchell Street, Darwin, NT

+61 889 815 599

Adelaide North, Medindie, SA

+61 883 442 210

8-10 Cleg Street, Artarmon, NSW

+61 299 061 000

Albury Ap, Albury, NSW

+61 260 216 415

Corner David And Guinea Sts, Albury, NSW

+61 230 216 415

Cnr Of Pacific Hwy & Marcia St, Coffs Harbour, NSW

+61 266 528 622

29 Lonsdale St, Canberra, ACT

+61 283 372 700

Ballina Ap, Ballina, NSW

+61 266 867 955

153 Whitehorse Rd, Blackburn, VIC

+61 392 989 999

178 Canterbury Rd, Bayswater, VIC

+61 397 507 722

32 Aerodrome Rd, Maroochydore, QLD

+61 754 431 733

49 David Low Way, Noosa Heads, QLD

+61 754 431 733

2137 Princes Highway, Clayton, VIC

+61 392 531 950

69 Hopkins St, Footscray, VIC

+61 396 802 222

55 Jersery St, Hornsby, NSW

+61 294 507 688

10 Goolwa Place, Fyshwick, ACT

+61 262 806 255

182 Parramatta Rd, Granville, NSW

+61 296 824 177

Flinders St, Jabiru, NT

+61 889 451 112

Avalon Ap, Avalon, VIC

+61 399 040 000

Unit 3/26 Balook Dr, Beresfield, NSW

+61 240 286 506

335 Bell St, Northcote, VIC

+61 399 534 111

131 Clarinda St, Parkes, NSW

+61 268 621 088

155 Mickleham Rd, Tullamarine, VIC

+61 393 365 555

57 Blaxland Road, Campbelltown, NSW

+61 246 267 005

22 Bridge St, Tamworth, NSW

+61 267 683 699

Wagga Wagga Ap, Wagga Wagga, NSW

+61 269 228 047

313 Old Geelong Road, Hoppers Crossing, VIC

+61 397 846 677

43 Dowd St, Welshpool, WA

+61 894 647 715

1010 King George's Rd, Blakehurst, NSW

+61 295 470 676

1270 Old Sturt Highway, Lyrup, SA

+61 885 822 762

Enterprise car rental locations in Australia

44 Locations See all locations

242 Arden Street, Coogee, NSW

+61 283 032 204

In Terminal 1 Williamtown DrWilliamtown, Newcastle, NSW

+61 283 032 274

Terminal BuildingCoral Sea Drive Garbutt, Townsville, QLD

+61 747 793 891

Car Rental Hall Strachan StCambridge, Hobart, TAS

+61 362 484 043

67a Argyle Street, Hobart, TAS

+61 362 312 752

In Terminal Eastern AvenueGold Coast Airport Bilinga, Coolangatta, QLD

+61 755 993 604

32 Trickett Street, Surfers Paradise, QLD

+61 755 275 318

Shop 2, 51 Sheridan Street, Cairns, QLD

+61 740 312 707

Terminal BuildingAirport Avenue, Cairns, QLD

+61 740 349 052

Terminal BuildingAirport Avenue, Cairns, QLD

+61 740 349 045

Festival Carpark53 Charlotte Street, Brisbane, QLD

+61 732 106 516

Intl Terminal - The CircuitBrisbane Airport, Brisbane, QLD

+61 738 605 766

11 The Circuit Domestic TerminBrisbane Airport, Brisbane, QLD

+61 738 604 272

210 Lexton St, Ballarat, VIC

+61 353 368 772

In Terminal 201 Evandale RdWestern Junction, Launceston, TAS

+61 363 919 060

151-153 St John Street, Launceston, TAS

+61 363 312 583

34 - 60 Little Collins St, Melbourne, VIC

+61 396 622 300

Ground Floor, Park Royal HotelMelbourne Airport, Melbourne, VIC

+61 393 351 177

124 Thistlethwaite St, Melbourne, VIC

+61 396 862 461

Ceduna Airport Eyre Highway, Ceduna, SA

+61 882 681 025

Ceduna Airport Eyre Highway, Ceduna, SA

+61 882 681 025

251 Sydney Road, Coburg, VIC

+61 9386 6974

In Terminal BuildingAirport Drive, Mascot, Sydney, NSW

+61 283 032 282

203 Victoria StHoliday Inn Hotel, Sydney, NSW

+61 293 568 333

In Terminal Airport DriveSydney Airport, Mascot, Sydney, NSW

+61 283 032 282

7 Coleman StreetAlexandria, Sydney, NSW

+61 283 032 200

Terminal Building1 James Schofield Drive, Adelaide, SA

+61 882 344 822

49-51 Parramatta Rd, Lidcombe, NSW

+61 296 485 422

385-387 Thompson Road, North Geelong, VIC

+61 352 722 608

Port Lincoln Ap Lincoln Hwy, Port Lincoln, SA

+61 882 681 025

Santa Teresa Road, Alice Springs, NT

+61 882 681 025

In Terminal Canoona RoadWest Rockhampton, Rockhampton, QLD

+61 749 276 225

99 Adelaide Tce, Perth, WA

+61 894 211 551

In TerminalPerth Airport, Perth, WA

+61 894 795 099

In TerminalPerth Airport, Perth, WA

+61 894 795 099

In TerminalPerth Airport, Perth, WA

+61 894 795 099

12-14 Bolwarra Road, Port Macquarie, NSW

+61 1300 668 846

Airport Terminal Oliver DrivePort Macquarie Airport, Port Macquarie, NSW

+61 1300 668 846

In Terminal Boundary RoadEast Mackay, Mackay, QLD

+61 749 985 799

102 Esplanade, Darwin, NT

+61 882 681 025

In Terminal 1 Henry Wrigley DrDarwin International Airport, Darwin, NT

+61 889 453 909

Canberra International Airport, Canberra, ACT

+61 262 489 966

1 Binara Street, Canberra, ACT

+61 884 459 714

In Terminal Friendship AveMarcoola, Maroochydore, QLD

+61 754 570 561

Red Spot car rental locations in Australia

40 Locations See all locations

Newcastle Airport - Terminal 1, Newcastle, NSW

Townsville Airport, Townsville, QLD

329 – 333 Ingham Road Garbutt, Townsville, QLD

+61 467 770 034

Hobart Airport, Hobart, TAS

67a Argyle Street, Hobart, TAS

32 Trickett StreetSurfers Paradise, Surfers Paradise, QLD

Cairns Airport Terminal 1 International, Cairns, QLD

Cairns Airport Terminal 2 Domestic, Cairns, QLD

Sunshine Coast Airport, Marcoola, QLD

53 Charlotte Street, Brisbane, QLD

Brisbane International Terminal Building, Brisbane, QLD

Brisbane Domestic Airport Terminal 2, Brisbane, QLD

385-387 Thompson Road, Geelong, VIC

+61 352 722 608

151 - 153 St John Street, Launceston, TAS

Launceston Airport, Launceston, TAS

Melbourne Airport - Terminal 3, Melbourne, VIC

Melbourne airport, Melbourne, VIC

+61 393 345 455

124 Thistlethwaite Street, Melbourne, VIC

+61 386 330 000

34-60 Little Collins Street, Melbourne, VIC

+61 396 622 300

251 Sydney Road, Coburg, VIC

+61 393 866 974

Sydney International Airport - In Terminal 1, Sydney, NSW

Arrivals Hall, Sydney, NSW

Holiday Inn Hotel203 Victoria Street, Sydney, NSW

+61 293 568 333

38 College StDarlinghurst, Sydney, NSW

+61 293 568 333

Ground Floor Terminal 2Sydney Airport, Sydney, NSW

+61 293 527 466

60 Frome Street, Adelaide, SA

+61 882 348 444

153 - 161 Grange RoadBeverley, Adelaide, SA

+61 884 459 714

Terminal Building -1James Schofield Drive, Adelaide, SA

+61 1300 668 810

Rockhampton Airport, Rockhampton, QLD

Perth Airport Terminal 1, Perth, WA

Perth Airport Terminal 2, Perth, WA

Perth Airport Terminal 3, Perth, WA

Hyatt Centre99 Adelaide Terrace, Perth, WA

+61 894 211 550

Port Macquarie Airport, Port Macquarie, NSW

+61 1300 668 846

Mackay Airport, Mackay, QLD

Darwin International Airport, Darwin, NT

Killara Crescent, Mount Isa, QLD

Terminal Building, Canberra, ACT

Avalon Apt, Avalon, VIC

Gold Coast Airport - Terminal Building, Bilinga, QLD

National car rental locations in Australia

29 Locations See all locations

In Terminal 1 Williamtown Dr, Newcastle, NSW

+61 283 032 274

Terminal Building Garbutt, Townsville, QLD

+61 747 793 891

Strachan Street Cambridge, Hobart, TAS

+61 362 484 043

Serviced By Enterprise32 Trickett Street, Surfers Paradise, QLD

+61 755 275 318

Terminalbuildingairport Avenue, Cairns, QLD

+61 740 349 052

Serviced By Redspot EnterpriseShop 2, 51 Sheridan Street, Cairns, QLD

+61 740 312 707

Terminal Buildinairport Avenue, Cairns, QLD

+61 740 349 045

In Terminal BuildingThe Circuit Brisbane Airport, Brisbane, QLD

+61 738 604 272

In Terminal The Circuit, Brisbane, QLD

+61 738 605 766

Serviced By Enterprise Redspot385-387 Thompson Road, Geelong, VIC

+61 352 722 608

In Terminal 201 Evandale Rd, Launceston, TAS

+61 363 919 060

Ground Floor, Park Royal HotelMelbourne Airport, Melbourne, VIC

+61 393 351 177

Ceduna Airport Eyre Highway, Ceduna, SA

+61 882 681 025

Terminal Bdg Apt Drive Mascot, Sydney, NSW

+61 283 032 282

Terminal Bdg Apt Drive Mascot, Sydney, NSW

+61 283 032 282

James Schofield Drive, Adelaide, SA

+61 882 344 822

Port Lincoln Ap Lincoln Hwy, Port Lincoln, SA

+61 882 681 025

In Terminal Canoona Rd, Rockhampton, QLD

+61 749 276 225

In Terminal Perth Airport, Perth, WA

+61 894 795 099

Perth Airport, Perth, WA

+61 894 795 099

In Terminal Perth Airport, Perth, WA

+61 894 795 099

12-14 Bolwarra Road, Port Macquarie, NSW

+61 1300 668 846

Airport Terminal Oliver DrivePort Macquarie Airport, Port Macquarie, NSW

+61 1300 668 846

Boundary Road East Mackay, Mackay, QLD

+61 749 985 799

In Terminal1 Henry Wrigley Way, Darwin, NT

+61 889 453 909

Canberra International Airport, Canberra, ACT

+61 262 489 966

1 Binara Street, Canberra, ACT

+61 884 459 714

Friendship Avenue Marcoola, Maroochydore, QLD

+61 754 570 561

In Terminal Eastern Avenue, Bilinga, QLD

+61 755 993 604
Top tips for renting a car in Australia
If you rent a car in Australia, be aware that it is illegal to smoke in the car. This policy is even more important if there are underage children traveling in the car with you. There are one or two companies like Hertz that lease "smoking optional" cars, but these are few, so you will have to book your reservation early if you wish to get one.
Since the requirements are not uniform from one state to another, it's not a bad idea to get yourself an international driver's permit to cover all the bases if you intend to drive in Australia, especially if you are making cross-country trips. When you need to park, always use the left-hand side of the road, going along with the traffic.
Australia is famous for its vast Outback region. If you intend to drive through this area, your best bet is to rent an SUV or other four-wheel drive vehicle. If you prefer to stay close to the cities, it is likely you'll encounter toll stops at bridges and freeways, so it's smart to always have a bit of change handy.
For those planning extended driving trips or weekend getaways, it may be necessary to use multiple drivers. In such cases, you should let the agency know at the time you pick up the car. Each additional driver will have to be registered, and there is a fee for each additional driver per car. Such fees will vary from one rental agency to another.
FAQs about renting a car in Australia
What is the most popular rental car in Australia?
Standard (Class Standard SUV or similar) is the most frequently booked rental car type in Australia.
What is the best rental car company in Australia?
Based on ratings and reviews from real users on KAYAK, the best car rental companies in Australia are keddy by Europcar (10.0, 3 reviews), Apex (9.7, 4 reviews), and Sunset Rent a Car (9.7, 3 reviews).
How can I find car rentals near me in Australia?
Take a look at our extensive car rental location map to find the best rental cars near you.
Where should I rent a car in Australia?
Based on car searches on KAYAK. The most popular cities to rent a car in Australia are Melbourne (33% of total searches of users looking to rent a car in Australia). Sydney (33%) and Perth (17%).
How much does it cost to rent a car for a week in Australia?
On average a rental car in Australia costs AED 695 per week (AED 99 per day).
How much does it cost to rent a car long term for a month in Australia?
On average a rental car in Australia costs AED 2979 per month (AED 99 per day).
What is driving like in Australia?
Drive on the left side of the road if you are renting cars in Australia, and be aware that the metric system is used in this country, so think "kilometers" instead of miles and "liters" instead of gallons. All passengers in the car must wear a seatbelt or you could receive a fine if caught. Also, the blood-alcohol limit is very low, 0.05%, so make sure there's a designated driver if you intend to drink.
How old do you have to be to hire a car in Australia?
You must be at least 21 years of age and have held your license for at least one year to rent a car in Australia, but as with most countries, there is a surcharge applied to drivers who are younger than 25 years of age. For seniors enjoying a trip "Down Under," you can safely rent a car as long as you are younger than 75 years old.
How much does petrol cost in Australia?
The price of petrol in Australia is better than the average globally. A liter of petrol sells for about 1.43 AUD (1.00 USD), (about 3.77 USD per gallon). Diesel prices are slightly higher at 1.49 AUD (1.04 USD) per liter (about 3.95 USD per gallon).
What are the speed limits in Australia?
Unless otherwise specified (there are certain shared areas and school zones where the limit is reduced), the speed limit in Australia is 50 km/h (31 mph) in urban areas, 100 km/h (62 mph) on rural roads, and up to 110 km/h (68 mph) on some highways. If you are staying in the Northern Territory, these limits are increased because there are few urban areas.
The rates displayed include all taxes and fees for hire cars for the class listed and were found by KAYAK users in the last 24 hours. Hires are subject to change and may not be available on all hire cars listed or dates of travel. Some hire car providers charge additional fees for other services (GPS, infant car seats, etc.). Please check the hire cars providers' sites.